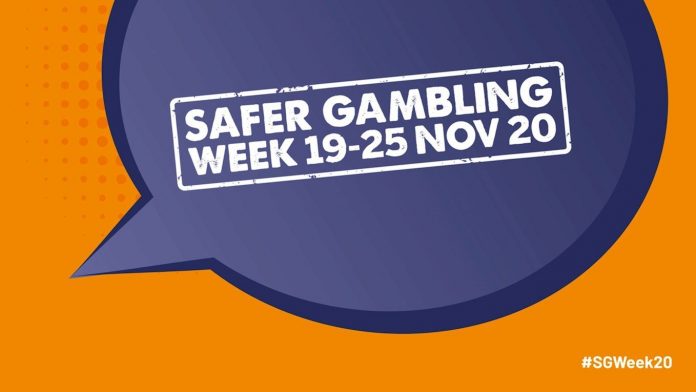 Reading Time:
2
minutes
To coincide with Safer Gambling Week 2020, Online Bingo UK has released its new responsible gambling resource hub, alongside a series of insightful interviews with industry experts.
The responsible gambling hub hosts guides, tools and industry updates relating to responsible gambling

The most comprehensive responsible gambling resource on the internet

A one-stop-shop for anybody looking to learn more about protecting themselves or others against harmful gambling habits

https://onlinebingo.co.uk/news/safer-gambling

Online Bingo UK is also releasing three interviews with industry experts who share their perspectives on issues of safer gambling

Interviews with Gamtalk founder Paul Pettigrew, RecoverMe founder Dr Minal Jain, and academic researcher on Loot Boxes Dr David Zendle will go live throughout the week
For Safer Gambling Week 2020, Online Bingo UK has launched its responsible gambling hub, which includes the most comprehensive responsible gambling resource on the internet.
Safer Gambling Week 2020 runs from 19 – 25 November and will take place mostly online this year due to the closure of pubs and high streets in line with nation-wide lockdown restrictions.
In support of the initiative, Online Bingo UK has created a dedicated online hub filled with all of its industry-leading responsible gambling guides, tool reviews and industry updates; everything a gambler could need to know on the available tools and information surrounding responsible gambling. 
The page will also be of use to gambling operators, staff and concerned members of the public looking to help somebody at risk.
Since its launch in 2015, Online Bingo UK has been regularly releasing new guides and information on responsible gambling to keep readers informed of the best tools and options for staying safe when they are gambling. The responsible gambling hub brings all this content into one easily-accessible page and will remain live year-round, long after Safer Gambling Week ends.
As a part of Safer Gambling Week, Online Bingo UK has also conducted a series of interviews with three diverse and prominent figures in different areas of responsible gambling. They will be released on Friday, November 20th, Monday, November 23rd and Wednesday, November 25th respectively.
The first interview is with GamTalk's Paul Pettigrew, who founded the organisation to prevent gambling addiction from forming in young people. Pettigrew speaks of his own experience with gambling as a teenager and how GamTalk has become a force for education.
The second platforms Dr Minal Jain, founder of addiction therapy app RecoverMe. She shares her journey developing an app that revolutionises the way in which support for gambling addicts can be given and how accessible support for addiction is needed more now than ever before.
The third features Dr David Zendle, a Computer Science lecturer at the University of York who is working with the House of Lords to push for regulation of loot boxes in video games. He shares his findings from the research he conducted on the link between Loot Boxes and problem gambling.
Max Wright, Editor of Online Bingo UK said: "We're proud to host one of the largest collection of responsible gambling guides of any UK comparison website."
"Giving our readers everything they need to make honest and informed decisions about their gambling habits is important to us, and Safer Gambling Week gives us a great opportunity to highlight that."
Powered by WPeMatico