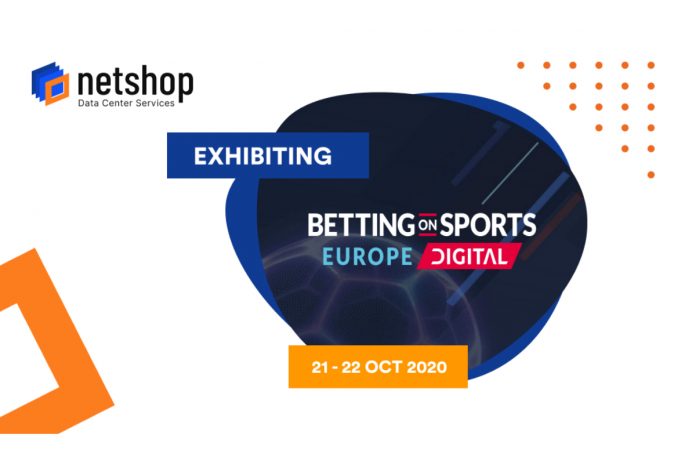 Reading Time:
2
minutes
Betting on Sports Europe – Digital is the foremost conference for senior executives from European sports betting operators, providing a forum for high-level discussions that will help shape the future of the industry.
NetShop Internet Services, a two-time Award Winning iGaming Hosting Provider, is proud to exhibit, for the first time, in the prestigious Digital Summit of Betting on Sports Europe.
The fully virtual Event will take place on the 21st and 22nd of October 2020 where the attendees can visit NetShop ISP's first-ever virtual booth to chat in real-time with the Company's Hosting Specialists & Sales Representatives.
During the Event, the leading Data Center Service Provider will announce the launch of 3 new Data Centers in prime locations around the globe. Those attending the booth will have the chance to gain detailed information on the Company's products & services, as well as collect exclusive discount coupons for server hosting and cloud services.
Finally, NetShop ISP will showcase its portfolio of iGaming-oriented hosting products & infrastructure solutions and provide one-to-one demonstration of its updated [email protected] Bundle for Home Working and Remote Collaboration.
Contact Information
Katerina Burtsava – Head of Sales
Book a Meeting: [email protected]
Event Website: https://sbcevents.com/betting-on-sports-europe/
NetShop ISP Website: https://netshop-isp.com.cy
About NetShop Internet Services:
NetShop Internet Services is an Award Winning Data Center Services Provider with privately-owned Infrastructure in Cyprus, Malta, United Kingdom and Los Angeles (US West).
Since 2004, NetShop ISP has been working on refining the conventional web & server hosting products and introducing a truly innovative set of solutions which are affordable enough to kickstart a Startup project and scalable to meet any software, hardware and traffic volume needs.
Along with traditional services (Dedicated Servers, Colocation, VPS), we are also working on a MultiCloud Platform for assisting Businesses and Freelancers in the deployment of Scalable Infrastructure on Private and Public Cloud.
NetShop ISP has won the Award of "Best iGaming Service Provider" twice (CEEG Awards, Budapest & SEG Awards,Milan) and Ranked Finalist in the "Best Hosting Services" Award category at the Malta Gaming Awards in 2019.
Powered by WPeMatico