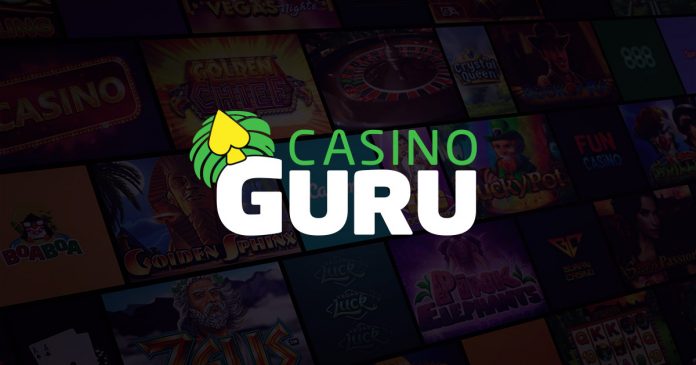 Reading Time:
2
minutes
CG's latest site addition breaks down language barriers for iGaming fans all over the world
CasinoGuru, a respected independent site providing information on online casinos and games, gives players one more reason to visit their site. It has recently launched its very own community forum but went above and beyond to add a few unique twists you will not find anywhere else.
CasinoGuru's brand-new initiative aims to give all players a place to share their experiences and voice their opinions of the online gambling landscape, regardless of their background or nationality. The company wants to use this platform to facilitate communication between gambling enthusiasts from all over the world. CG also believes that this type of activity will help them build better and long-lasting relationships with their new and loyal community members alike.
The forum's easy-to-navigate interface has been specifically designed to engage its users and encourage communication among players. Users can share their online gambling hot-takes and opinions with like-minded people. If they require help or advice, they can easily reach out to more experienced community members or even the CG team themselves.
But CG, already possessing a strong and passionate user base, decided to take their community-driven endeavour one step further. By implementing an advanced automatic translation functionality, they have brought the standard online forum concept to an entirely new level.
Each user is catered to individually, as the system automatically translates all forum content into either the user's native language or their preferred language, which they can choose. This allows players to discuss any iGaming-related subject seamlessly, without needing to speak the same language.
Daniel Dolejsi, Social media and community manager at Casino.Guru said: "Our decision to pursue the idea of building a "borderless" online community embodies our core desire – to become the world's number 1 online gambling information site."
"Whilst many of our competitors run forums of their own, none of them offer the unique mechanics and features that we do. We are incredibly proud of being able to facilitate conversation between gaming enthusiasts from all over the world, free of any type of language barrier."
Since the forum's launch in March this year, CG has welcomed over 8000 new registered users, which have contributed nearly 1500 unique posts in total. Posts range in topic from general gambling discussions, online casino and game recommendations, to help requests. Supporting the discussions is the automatic translation system, which has been a big hit with the community – some comment threads harbour conversations lead between the speakers of 5 different languages.
"We continue to develop new updates and features for our forum. Our latest addition is a "like" button, which anyone can use to vote on a post. They do not even have to be registered. To support this feature, we are currently working on a ranking system, which will keep track of users' reputation."
"We also added the option to view the last 100 posts made on the forum in chronological order. Our forum's last version would only show 10 posts in this way. Additionally, you can now view a user's entire post history by clicking on their nickname, should you want to see what they have been up to in the past."
"Last but not least, we do our best to engage with our community and give them reasons to come back. For example, we are currently hosting a competition, where users can win a PS4 with 6 games, simply by playing a game on our site for free."
Powered by WPeMatico