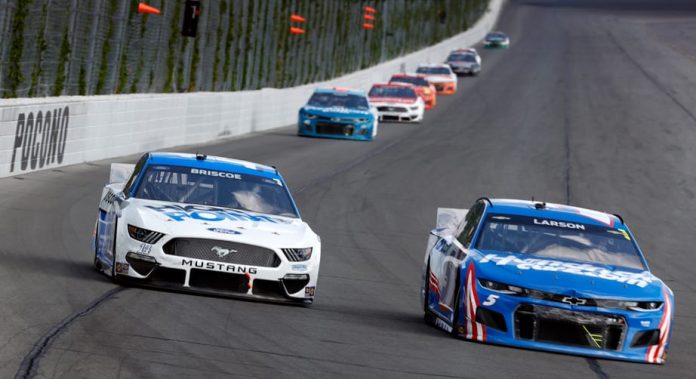 NASCAR has entered into a content marketing agreement with BettorView, an in-venue sports betting marketing and technology platform.
The partnership marks BettorView's first with a professional sports league and is designed to help drive engagement and strengthen NASCAR's foothold in the growing sports betting landscape.
"This collaboration will allow us to deliver NASCAR-specific content to a massive number of people actively engaged with sports betting. NASCAR's handle is increasing at a healthy rate and this partnership will deepen our connection with this growing audience on a national scale," Joe Solosky, Managing Director of Sports Betting at NASCAR, said.
"Since its inception, the vision for BettorView has been to enhance and reimagine sports fans' in-venue experiences with our technology and industry expertise. As a gaming and venue operator, it's exciting to partner with NASCAR, whose long-term strategy in the gaming space is as innovative, as it is focused on serving its fans and sportsbook partners alike," Seth Schorr, CEO of BettorView, said.
"We're excited to bring our marketing and technology solutions to NASCAR and its partners, as the only multichannel solution of its kind in iGaming. BettorView is proud to assist NASCAR in its ability deliver measurable ROI to sportsbooks, with an emphasis on new user acquisition and increased betting activity," Javier Vargas, COO of BettorView, said.
Powered by WPeMatico