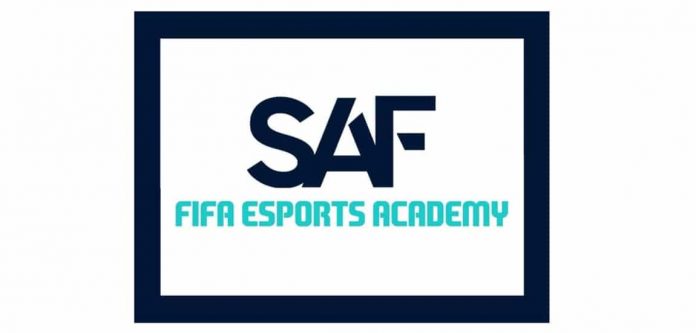 Reading Time:
2
minutes
SAF Global Gaming has announced that they are going to launch their own esports academy.
 Tommy Mackie will be the first player to join the academy team, recently turning 15 he has already achieved multiple Top 200 finishers in FIFA Weekend League and has several 30-0 weekends. He could have a very bright future in FIFA esports with the guidance of SAF.
The SAF FIFA academy will be a way for SAF to identify FIFA players who are not yet eligible to play in FGS events at an early age and help develop them, guiding them into future esports when eligible.
The SAF coaching team will apply a similar process to traditional sports clubs in developing FIFA talent. Academy players will undergo a regime to help them initially identify and then improve areas within their FIFA and personal skills to mould them into an all-round esports athlete.
SAF has an extensive network with over half a million followers across various social media and streaming platforms within gaming and esports. This will allow the team to run large-scale talent searches globally via online and in-person tournaments.
SAF will work closely with players' parents to ensure that players that join the team are achieving academic results, receive mentoring within the mental health aspects of esports and have a safe environment to hone their skills and learn.
The academy players will have access to the SAF FIFA trading team, which will allow players to trade effectively, minimising the need for huge spend within the game.
Within the SAF esports team, 4 players qualified for this year's ePremier League representing Liverpool, Chelsea, Manchester United and Aston Villa, respectively. SAF also has 3 players qualified for the FGS playoffs with hopefully a 4th joining them to play for a chance to play in the FIFAe World Cup.
"I am delighted to announce our esports academy team, it has been something we have planned to do since I joined SAF over 18 months ago," SAF esports Manager Jon Jarvis said.
"Having spoken to Tommy and his family about our intentions for the academy, we have found a player that matches our ethos, and we are delighted to be able to work with the next generation of FIFA players."
"As more brands look to enter the esports space, we feel that it's vital for our players to understand the importance of creating their own brand within SAF and the wider FIFA esports ecosystem. The SAF academy will be an important part of our organisation's ability to create esports stars of the future," Partnerships Manager Craig Winfield said.
Powered by WPeMatico