As well as slots and casino players, online-poker players have gravitated towards the Twitch.tv streaming platform in a big-way –  setting and breaking new records and bringing the game of poker to masses of players and poker fans worldwide.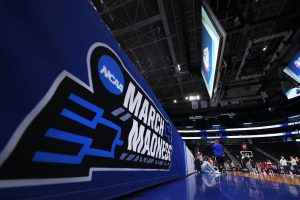 In fact, streamers in the poker directory on Twitch clocked up for almost 100,000 streaming hours in March!
Poker fans enjoyed watching over 7,000,000 hours of poker in March 2021.
Twitch started as a platform for video gamers to stream back in 2006, but has sinc morphed into a platform where there's a category (aka 'directory')  for almost everything you can imagine- including casino games like blackjack and slots , and of course online poker. The site was founded by Justin Kan in 2011, originally as a spin-off of Justin.tv.
It's really easy to get set up on Twitch from a desktop PC or mobile, making it easy for gamers and streamers to share their content with viewers and supporters worldwide.
Why is Twitch Poker so Popular?
"By following Twitch streams, you can get insight from top players' thinking processes. For this, you'd have to pay hundreds of dollars on poker training sites. Entirely free on Twitch – crazy but true!"
-'Arvain', Team Pro at poker reviews website Beasts of Poker
Online poker tournaments run daily, but Sunday is the day where the big buy-in "Sunday Majors" take place, and it's the busiest day for poker streaming too.
With qualifier tournaments (a.k.a. satellites) running or direct buy in, and offering eye-watering, multi million dollar prizes + bragging rights for winners –  millionaires are made on Sundays – and you can watch, learn and enjoy the sweat on Twitch.
Many poker players and poker fans watch poker streams for entertainment, but there's a learning aspect too.
Standing on the shoulders of giants – some of the best poker players in the world showing and explaining their plays and thought processes for hours on end.

A Goldmine of +EV information – anything that improves your 'edge' in the poker games with no investment other than time is good.

Free and always available

Be part of a community – viewers and channel supporters can often enjoy added value private / exclusive community games and promotions with popular streamers.
March 2021 Twitch Poker Streaming Key Statistics
Hours of poker watched on Twitch : 7,011,830  (+16.8%)

Hours Hours of poker broadcast 96,550 (-10.8%)

Average Monthly viewers 9,437 (+ 5.5%)

Average Poker channels:  129 (-19.9% )

Viewer ratio 72.6 (+30.9%)

Max viewers 86,549 (+4.8%)

Poker Broadcasters 5,429 (+5.8% on February with 299 new streamers)

Lowest # of channels : 40 (Monday 15th March)

Peak Channels: 393 (Sunday 21st March)

Peak Twitch Poker Viewers in March: 84,347
Interestingly the slots category on Twitch had more than double the hours watched of poker – with 18,479,015 hours of slots watched on Twitch in March.
Languages
English, Russian, French, Portugese, Spanish, German and Italian were the most popular languages streamed during March, with English language used in ~ 45% of all streams.
Top Poker Streamers March 2021
The top streamers in March are all partnered with Twitch.tv except Winamax Poker. The  Runitup channel gained the most followers (2902) in poker on Twitch during the month while streaming poker.