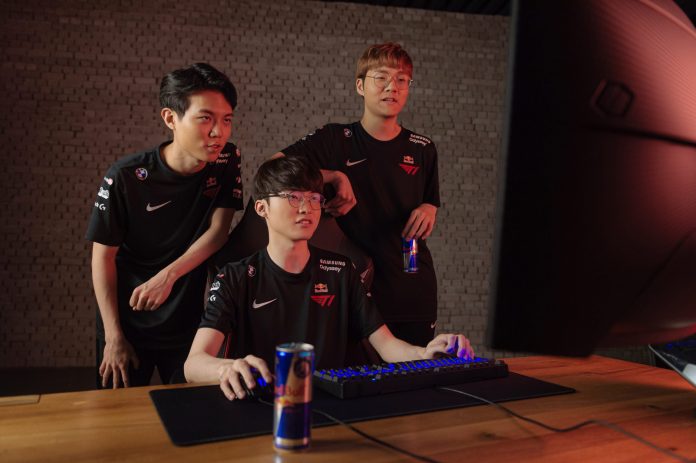 Reading Time:
< 1
minute
T1, home to the most successful League of Legends team of all time, has entered into a long-term partnership with Red Bull.
The alliance will cover all of T1's competitive teams and players, including those in VALORANT, Fortnite, PUBG Mobile, Super Smash Bros. Ultimate, and more. The deal further expands Red Bull's long history in esports and gaming, which encompasses its own events, pro players, content creators and teams around the globe.
The T1 League of Legends team is the most decorated in history, winning the League of Legends World Championship three times, becoming the only team to earn the title more than once. Red Bull and T1 have their sights set on a fourth trophy, recently securing Yang "Daeny" Dae-in and Lee "Zefa" Jae-min, previous coaches of the current World Champion title holders.
Red Bull provides its esports teams and athletes with facilities and expertise the brand has acquired from more than 30 years of training the world's best athletes. The partnership will give T1 access to Red Bull's performance infrastructure, such as its Athlete Performance Centers in Austria and Santa Monica, where Red Bull sports athletes such as Max Verstappen, Leticia Bufoni, and Fabio Wibmer train, facilitating development in and out of the game.
"As a pro gamer, I drink energy drinks during practice and before games," said T1's League of Legends mid-laner Lee "Faker" Sang-hyeok. "All of us at T1 are excited to enjoy our new partnership with Red Bull."
Powered by WPeMatico