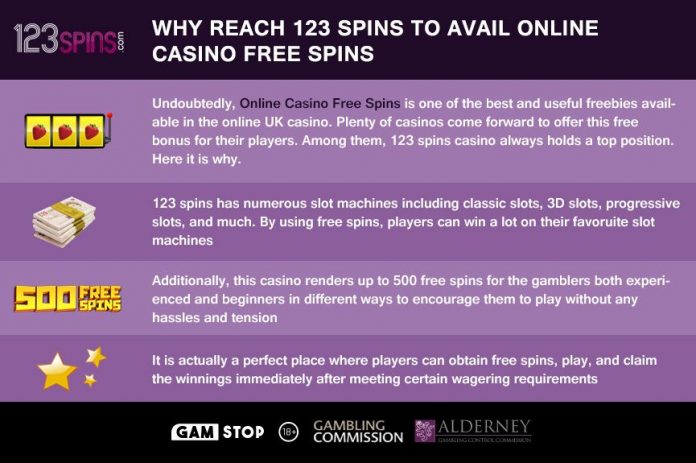 Free Spins are one of the most popular casino offers available to new customers. Most online casinos have a welcome package that includes Free Spins, while others hand them out to returning customers. Free spins are also used to promote the launches of new slots. Slots are by far the most popular games in online gambling, which is why free spins are considered so attractive. They are one of the main ways in which online casinos appeal to new customers.
The Problem with Strict Wagering Requirements
Since their inception, free spins have always come with wagering requirements. These are conditions linked to the free spins in case you win a cash prize. Most free spins result in some kind of cash winning, but usually, the money is not withdrawable right away. Instead, the winnings have to be wagered a number of times. These are known as the wagering requirements. The terms rollover and spin through are used interchangeably with wagering requirements.
Wagering requirements are a basic ingredient in all casinos' terms and conditions, as they try to balance the value of promotions and bonuses in their favor. Casino players are easily swayed by a large number of free spins or a major matched deposit bonus, but truly grasping the value of a free spins offer requires you to look at the wagering requirements.
If we look at some of the current free spins deals in the UK, separate casinos offer a different number of free spins on the same slot. For example, one casino offering 50 free spins on Starburst and another one 100 free spins. In this situation, most players would opt for the 100 free spins, seemingly getting the better of the two deals. Yet ultimately, you always have to factor in the attached wagering requirements. 50 free spins with a 1x wagering requirement is a far better deal than 100 free spins with a 10x wagering requirement.
Wagering Requirements Might Include a Maximum Stake
A lot of people have tried winning a delicate £20 from a free spins offer, and then having to comprehend a complex set of terms and conditions. Beyond the already mentioned wagering requirements, casinos often exclude certain games from the wagering. For example, roulette and other table games are often excluded from the wagering requirements. Any money wagered here will not count towards the total requirement.
Furthermore, stakes are often capped at a set maximum. That means you are only allowed to wager a set proportion of your free spins winnings in a single stake. If the maximum stake is £1, a £2 stake on a slot machine will only count £1 towards the wagering requirements. In some cases, casinos might confiscate your winnings all-together if the maximum stake is surpassed.
Restricted games and maximum stakes are not reasons to stay away from free spins, but it clearly highlights the importance of reading the terms and conditions thoroughly. If you don't, you could up wagering money that does not count towards the rollover, and at worst, you could see your winnings confiscated by the casino.
Free Spins Are Not Worth A Lot Of Money
Let's be honest: Free spins offer to seem far more lucrative than they really are. 50 free spins on a popular slot sound like an absolute bargain, but in reality, the value is limited. Each spin might have a value as low as £0.10, making the total value of the promotion a modest £5. The offer comes across as far more enticing than it really is.
Some free spins are branded as Mega Spins or Super Spins, and the value of these is significantly higher. However, they often come in much smaller numbers. The combined value of free spins – the number of free spins added against the value of the individual spins – is rarely higher than £10. When you factor in the wagering requirements and a potential cap on winnings, the value left is even smaller.
That does not mean free spins are unattractive or should be avoided. However, measuring the number of free spins against the value of the spins provides you with a better idea of their true value.
Caps on Winnings Are Frustrating
Although you might have initial success with your free spins, the amount of money won is often capped. Since the casino is handing out free money, they would rather have you don't run away with a major win. Winnings are often capped at £100 or £200, although some free spin offers come without any restrictions on winnings. As a general rule, there is almost always a wagering requirement, while winning caps vary from offer to offer.
Winnings caps are not necessarily an issue. The casino is, after all, giving you free money to play with. Yet they do reduce the value of free spins notably. It can be frustrating to play without the chance for a major jackpot and to see a £1000 win reduced to £100 due to a winning cap.
Conclusion: How Good Are Free Spins Really?
Free spins are common among online casinos but often come with a complex set of terms and conditions. Wagering requirements, winning caps, and tricky rules are factors that make free spins less attractive than they would seem at a first glance. However,  dismissing free spins would be a mistake. There are good reasons why free spins are beneficial to casino players.
Most importantly, free spins are an excellent tool to build your bankroll. Bankroll management is key to experienced and recreational casino players alike, and free spins are an important factor here. Online casino is all about calculating risk and reward and getting the right balance. With free spins you face no risk at all – you have everything to win and nothing to lose. Turning your nose at a free spins offer due to the terms and conditions is always a mistake. Free spins will not make you rich, but they provide small injections to your bankroll.
If you want to succeed with online casino games, offers and promotions are absolutely key. Online slots typically operate with an RTP between 95% and 97%, which means you will struggle to make a profit in the long run. However, bonuses and promotions give you the chance to break that trajectory. Although free spin offers are far from perfect, players should take advantage of them when the opportunity arises.