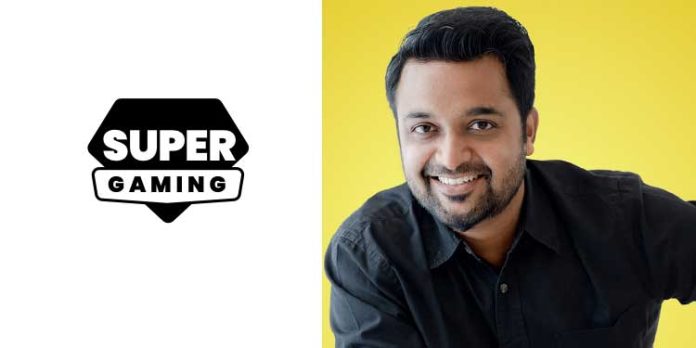 Reading Time:
2
minutes
SuperGaming, India's leading game developer, announced that Siddharth Menon, co-founder and COO of WazirX will be an advisor for its upcoming web3 initiatives. Siddharth Menon will work with SuperGaming to build out its crypto platform and games. He will be deeply involved in designing the economy of these games as well as advising on the best way to harness the power of web3 to other game developers through SuperGaming's crypto platform.
SuperGaming has over five years of game development experience with recent hits such as MaskGun with 60 million players and Silly Royale with 14 million players. It's also working on Indus — a crafted-in-India for-the-world battle royale for PC, consoles, and mobile.
In addition to this, the company has its own gaming engine for running hyperscale, real-time multiplayer games used by third-party studios with the official PAC-MAN game being the most famous of these. Nonetheless, the company is deeply aware of the current issues with blockchain and crypto games.
"We have built over 100 games in the past with a deep focus on how to make them the most fun experiences for our players," said Roby John, CEO and co-founder, SuperGaming. "While the crypto space brings new opportunities, we want to be extremely thoughtful — and careful — with how we bring aspects of cryptocurrencies and the blockchain to our games."
Having built WazirX, India's largest cryptocurrency marketplace with over eight million users and billions in monthly volume, Siddharth Menon brings invaluable strength to SuperGaming.
"Web3 is going to change the way we play games," said Siddharth Menon, co-founder and COO WazirX. "However right now, the way web3 games are built is unsustainable. I believe it has to be built in a way that lets us protect players, investors and traders. For example: game assets need to be designed for high liquidity and for high frequency traders. I am excited to come on as advisor to SuperGaming and bring its games to web3 in a more sustainable and responsible way. It's early days but I am very bullish on the web3 gaming space."
There is a great deal of skepticism around web3 right now. This is due to a lack of understanding around the technology and many bad actors from known influencers to shady, fly-by-night anonymous developers looking to make a quick buck at your expense.
With SuperGaming's expertise in game development and Siddarth Menon's track record in web3 (as well as his passion for games) the duo will devise sustainable economics to keep inflation, deflation, demand and supply in balance for web3 games. This will result in a solution that keeps the players' best interest in mind.
Powered by WPeMatico