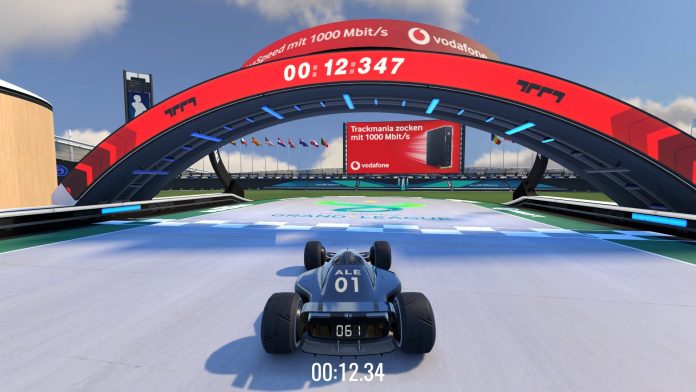 Reading Time:
2
minutes
Global in-game advertising company Anzu has extended its partnership with global video gaming giant Ubisoft. The two have seen remarkable success in bringing dynamic ads to hit PC racing title Trackmania and sandbox MMO Growtopia.
Last year, Ubisoft's Trackmania implemented Anzu's in-game ads, which blend into the gaming environment, appearing on 3D objects like roadside billboards and banners. Since then, Anzu has brought several big-name brands into the hit racing title, including Samsung, Microsoft, American Eagle and Vodafone, whose campaign achieved astounding results, including a 176% lift in campaign awareness and a 20% lift in brand consideration.
The collaboration premiered as part of the DIGI1 by Gamevention online gaming convention. During a 30-minute live stream, four popular streamers participated in the first-ever worldwide multiplayer streaming session of the yet-to-be-released, new version of Trackmania, complete with the blended in-game Vodafone banner ads powered by Anzu technology.
Ubisoft helped show the world what in-game advertising within a popular PC title looks like and what benefits it presents to both game studios and advertisers. The ads were also received exceptionally well by many of Trackmania's top players.
This led to the campaign becoming recognised across the advertising industry and awarded bronze at the Deutscher Digital Awards and Highly Commended at The Drum Awards for Digital Industries 2021, where Anzu was also awarded Best Tech Platform of the Year.
"We've been on an incredible journey with Ubisoft. They were one of the first big studios to work with us on our PC offering after identifying an opportunity to offer Trackmania fans a popular title, with in-game ads that not only compliment the gameplay but make it more realistic. We're thrilled about extending our partnership, and we look forward to bringing our blended in-game ads to more of Ubisoft's premium titles," Itamar Benedy, CEO at Anzu, said.
Powered by WPeMatico