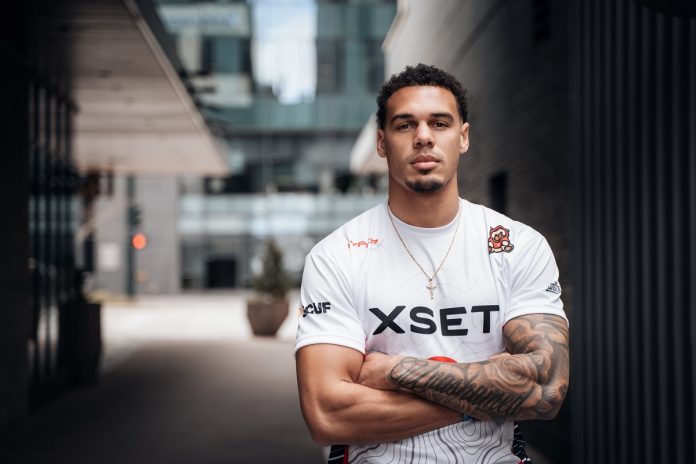 XSET, the groundbreaking lifestyle and gaming organization, announced today that Denver Broncos free safety Justin Simmons is the newest addition to their already impressive roster of talent.
An avid gamer and esports spectator from an early age, Simmons got his start in 2003 playing the original Call of Duty on PC. But it wasn't just his love of esports that attracted Simmons to XSET, but an introduction from existing XSET talent, investor, and fellow NFL star Kyle Van Noy of the New England Patriots.
"Kyle is a good buddy of mine, and when I found out he was an avid gamer as well and involved with XSET, I was excited to learn more. He told me about their organization, the role he plays and I think he knew right away that this was something for me," said Simmons. " I was really impressed with how they set themselves apart from different orgs out there. The platform they have and how they cover a multitude of different areas all while giving back and supporting their communities is unmatched. That to me is the biggest thing. I love being able to give back and XSET is the best at doing that. I am excited to see where the future of esports leads. Like any sport, it takes special craft to be one of the best. I think it's an industry that clearly has huge growth potential."
"We are thrilled to welcome Justin to XSET," added XSET COO and co-founder Marco Mereu. "He is a role model on and off the field, and truly embodies what our organization stands for and we look forward to building the future of XSET with him."
As part of the XSET roster of talent, the two-time Walter Payton Man of the Year nominee will stream and play some of his favorite titles, including Valorant and Call of Duty: Warzone – who he enjoys playing with Broncos teammate Courtland Sutton. In addition, the team will announce additional exciting initiatives in the coming months.
Powered by WPeMatico