The excitement of baseball is in the air and Betcris, the official sponsor of MLB in Latin America, announces its presence at the upcoming 2023 MLB Mexico Series. The event will take place on April 29th and 30th at the Alfredo Harp Helú Stadium. Betcris is committed to providing unique and exciting experiences to its clients and baseball fans in the region.

And what better way to do it than by taking a select group of clients to enjoy the exciting games between the San Diego Padres and the San Francisco Giants? This will be the first regular season series of Major League Baseball in Mexico since 2019! And Betcris wants its clients to be part of the action.

"We are delighted to be able to offer our clients this exciting opportunity to be part of the experience of this 2023 MLB Mexico Series," said Randall Aguilar, director of sponsorships at Betcris. "At Betcris, we are passionate about providing unique and exciting experiences to our clients and we are confident that the Mexico Series will be an unforgettable experience for all baseball fans in this country and throughout the Latin American region."

But that's not all, Betcris guests will have the opportunity to meet Jorge Cantú, a legend of Mexican baseball. In addition, they will also be able to experience the virtual reality experience that MLB has developed for its fans, in batting cages that Betcris will offer in the stadium's activity area.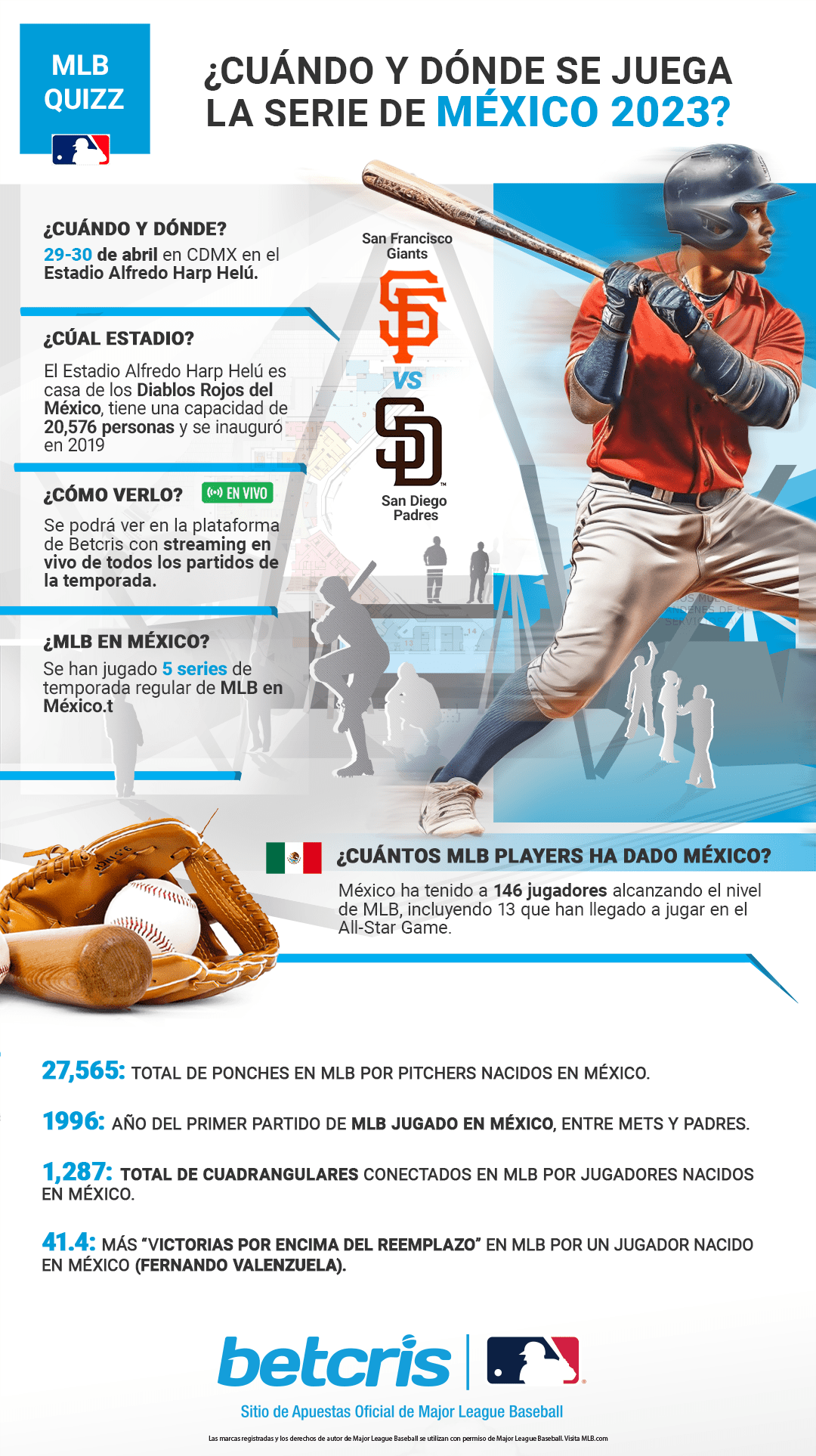 Betcris is the only official sponsor of MLB in Latin America and has as its priority to provide its clients with a first-class experience. This is just one of the exciting opportunities that the company will offer this season. The company will continue to surprise its clients with unique and exciting activities in the near future, with the MLB All-Star Week in Seattle approaching, for example, among other events.
Join Betcris at the 2023 MLB Mexico Series and experience the excitement of Major League Baseball like never before!