BLAST launches revolutionary new way to watch esports with BLAST.tv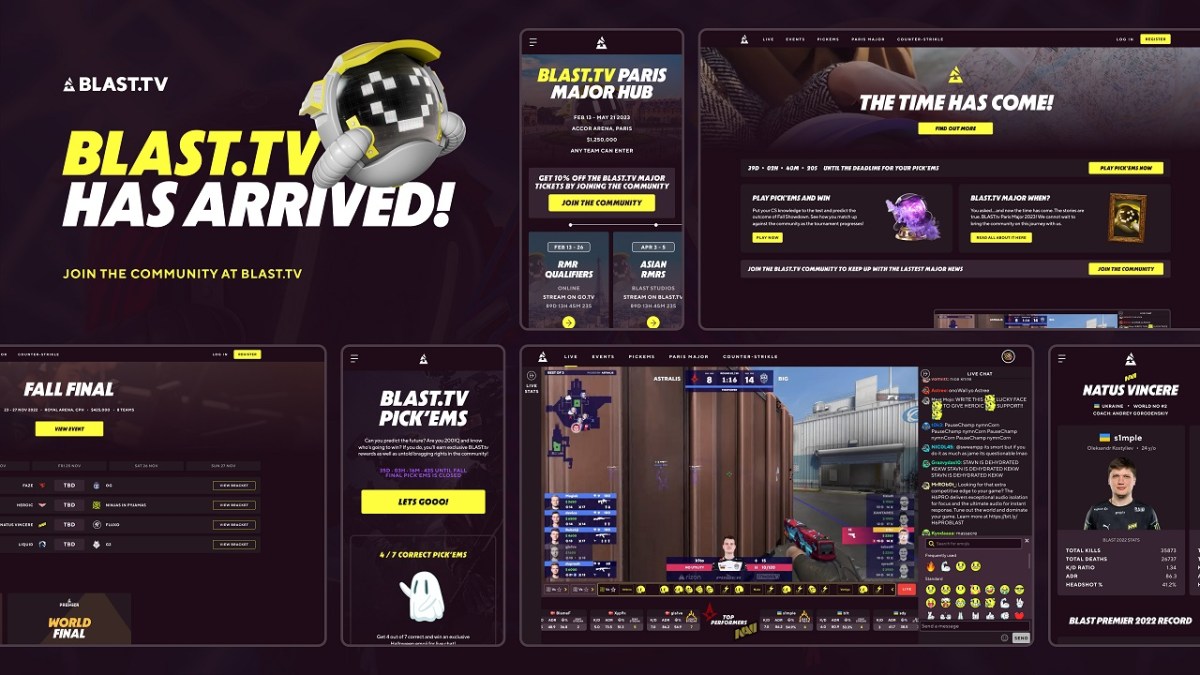 Reading Time:
2
minutes
Esports entertainment company BLAST has launched BLAST.tv, a radical new way to watch and enjoy esports. 
BLAST.tv is a revolutionary live viewing platform, which will allow fans to customise and elevate the way they watch esports.
The platform will bring fans closer to the action, serving up maximum excitement for esports lovers, with a number of innovative features on offer, helping them watch events live like never before as well as reliving the highs and lows of past tournaments, wherever they are, whenever they want.
Esports viewership has enjoyed impressive growth over the last few years, and is expected to continue to grow by 8.7 percent to 532 million this year, with this number expected to grow even further to 725 million by 2025.
BLAST.tv's live experience is tailored made for the competitive esports audience. Fans will never miss a key moment of the action with the BLAST.tv interactive timeline feature, which catalogues standout highlights to be replayed instantly on the playback timeline. The platform has a custom built video player with 4K capabilities and a moderated live chat feature that will enable fans to connect with a like-minded community, where fans will be able to impact the events unfolding before their eyes through interactive polls.
Tom Greene, Chief Growth Officer at BLAST, said: "At BLAST our aim is to provide next level entertainment across everything we do. The public launch of BLAST.tv marks an exciting step on that journey. Over the last few years BLAST has been working hard to deliver the best esports entertainment possible, and more recently we've been investing in a digital platform that will enhance and supplement these experiences even further.
"We have built every aspect of BLAST.tv with our fans in mind and with the end goal of being able to bring esports closer to those who love it most. We hope fans will enjoy the way we have reimagined the live viewing experience as well as the games, news and features intended to keep fans engaged outside of the live broadcast.
"We feel BLAST.tv has the potential to be a game-changer for the esports industry and viewer experience. As well as having every minute of the BLAST Premier 2023 season, BLAST.tv will be the official home of the BLAST.tv Major in Paris!"
The consumer launch coincides with BLAST Premier's Fall Final in Copenhagen and comes ahead of the World Final in Abu Dhabi and BLAST.tv Major being held in Paris in May 2023. BLAST.tv will be the home of all BLAST events in the future, where fans can experience these global tournaments like never before.
Outside of the live experience, BLAST.tv will be a one-stop-shop for esports fans. Providing them with the latest player stats, team standings, mini-games, news and exclusive content and experiences.
BLAST Premier events and the BLAST.tv Paris Major will also be available to watch across BLAST's global broadcast network, which is shown in 154 territories and in 25 languages.
Powered by WPeMatico
UNITED KINGDOM TO HOST 2024 PUBG MOBILE GLOBAL CHAMPIONSHIP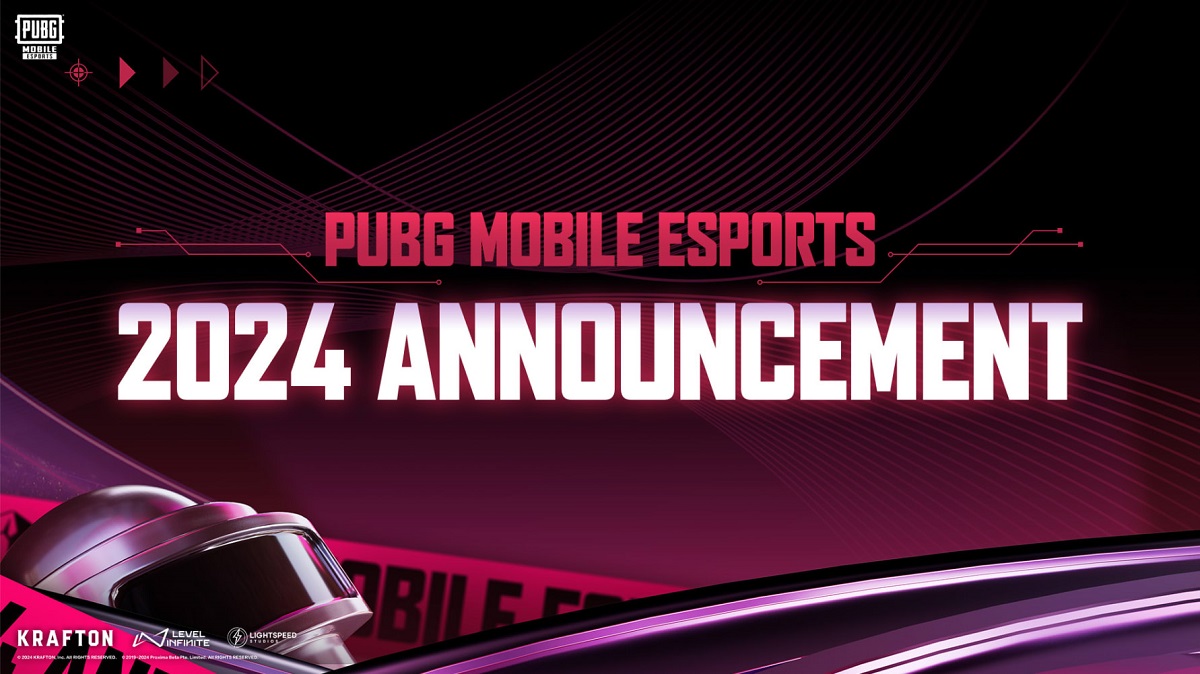 Reading Time:
< 1
minute
PUBG MOBILE Esports is thrilled to announce that the 2024 PUBG MOBILE Global Championship (PMGC) will be held in the UK, taking place live next December with a $3 million prize pool. The first time a major PUBG MOBILE event has been hosted in the UK, this tournament will bring local fans a unique opportunity to see the very best skill that the world has to offer. This news comes ahead of this year's 2023 PUBG MOBILE Grand Finals in Istanbul.
James Yang, Senior Director of PUBG MOBILE Global Esports, announced the news during the opening ceremony of the 2023 PMGC Grand Finals, with the exact UK location to be revealed at a later date. This is the first time a major PUBG MOBILE event has been held in the country and the first in Western Europe since 2018.
The highlight of the PUBG MOBILE Esports calendar, the PMGC brings together dozens of teams from around the world to compete in the ultimate showcase of talent. This year's Grand Finals are taking place this weekend in Istanbul, Türkiye, where the final sixteen teams remaining in the competition will battle it out to become PUBG MOBILE World Champion.
Joining next year's PMGC in the top tier of PUBG MOBILE Esports events, as well as next year's midseason tournament in Riyadh, Saudi Arabia, is the PUBG MOBILE Global Open (PMGO), which will take place in Brazil throughout March and April 2024 and feature a $500,000 prize pool.
Global Esports Federation joins UNESCO Chair on Governance & Social Responsibility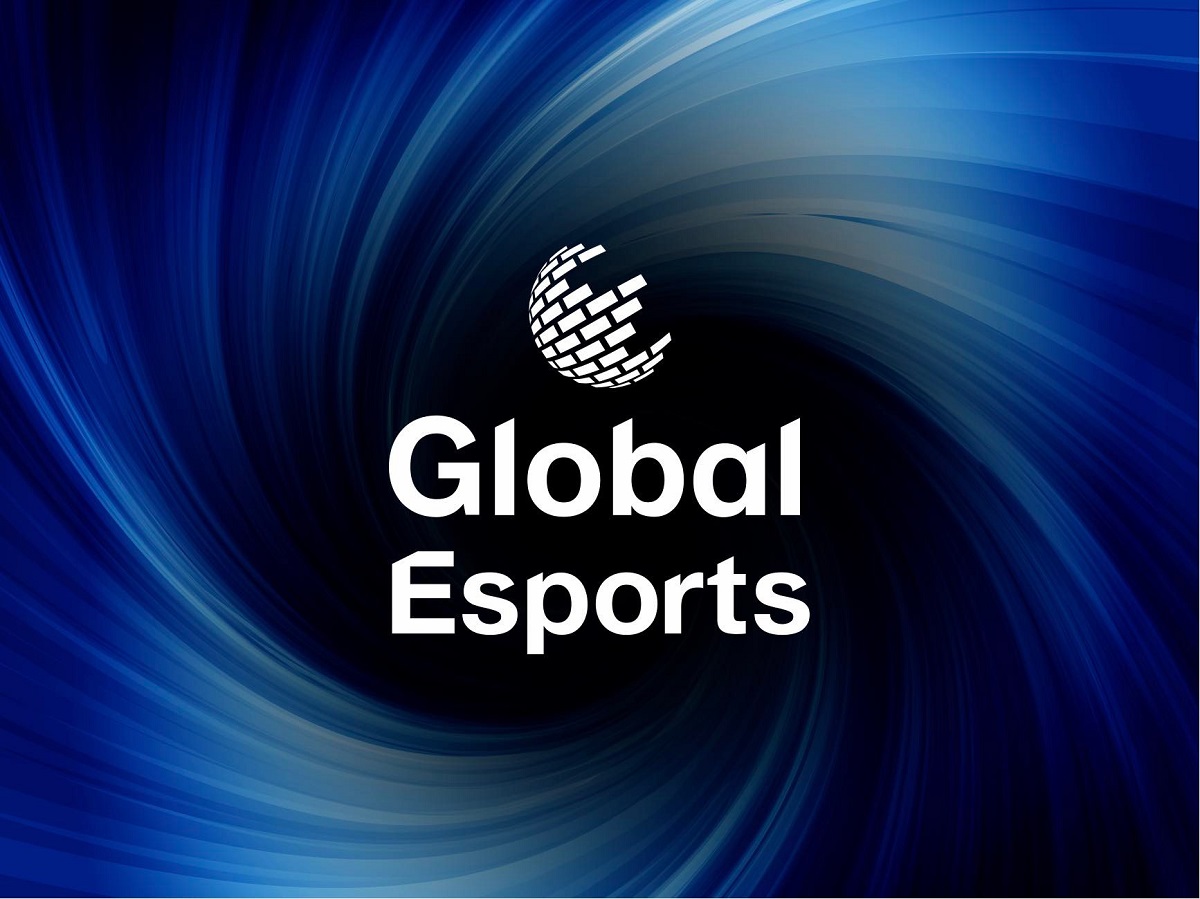 Reading Time:
< 1
minute
The Global Esports Federation is honored by the appointment of Thanos Karagrounas, GEF's Executive Director, Strategy & Impact, as a member of the Advisory Committee of the UNESCO Chair on Governance and Social Responsibility in Sport.
The UNESCO Chair was established in June 2023 with the long-term aim of fostering an integrated system of research, education, and training to enhance the quality of governance practices within the sport industry and advocate socially responsible program designs that prioritize sport as a core component.
As a global leader in the realm of sustainable development and social impact, Thanos Karagrounas has been appointed to play a pivotal role in the Advisory Committee, co-coordinating one of the six strategic pillars on esports.
"It is a distinct honor to be a member of this esteemed group of internationally renowned experts. The opportunity to combine our diverse experiences and perspectives will contribute to the Chair's objectives. The inclusion of esports as one of the UNESCO Chair's six strategic pillars, underscores the important role GEF is playing in the governance and social responsibility realm and our commitment towards making an impact on a global scale." ~ Thanos Karagrounas, GEF Executive Director, Strategy & Impact
The GEF convenes its #worldconnected esports community, harnessing the energy to drive meaningful progress. As a member of the Advisory Committee, the GEF looks forward to contributing its expertise to accelerate its overall contribution to the UN Sustainable Development Goals.
DUST Identity Announces $40M Series B and Partnership with Oxygen Esports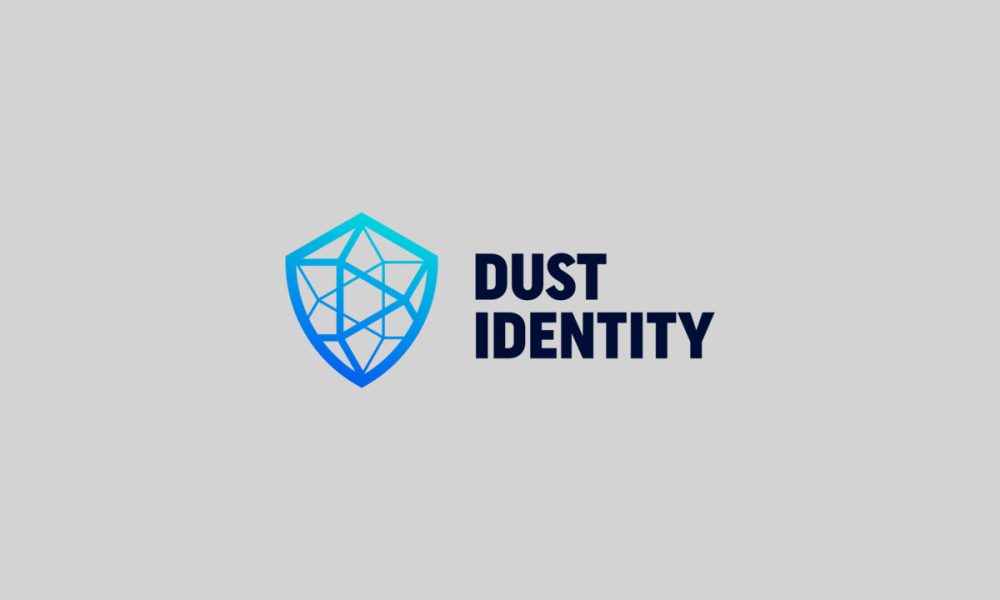 DUST Identity Inc., whose technology enables product authentication by linking physical items to their digital records, announced the launch of its mobile solution, which is fueling its growth into new industries. Initially designed for high-security applications, the company is now expanding its offerings to include the authentication of luxury goods, artwork, game-used apparel and memorabilia, and other one-of-a-kind items. This expansion comes as DUST signs a partnership with Oxygen Esports and raises $40M in Series B funding.
DUST Identity's new product line for mobile is an on-demand solution that reinforces authenticity for any physical object of value by enhancing the traceability and visibility of the object's origin. Oxygen Esports, one of North America's largest multi-title esports organizations, will leverage this new solution through a recently signed partnership agreement with DUST. This partnership comes as DUST sees keen interest from the sports and entertainment space. It also signals DUST's growing commitment to enabling organizations to build meaningful and long-lasting relationships with fans through the activation of authentic, game-used merchandise.
"The merchandise we sell reinforces our brand reputation and DUST's solution is helping us protect our brand, athletes, and fans from counterfeit memorabilia. We're looking forward to working with DUST to unlock rich omnichannel experiences for fans, as we leverage their technology," Dani Marks, CMO at OXG, said.
The partnership with Oxygen Esports and launch of the company's mobile solution follows a $40 million Series B round led by Castle Island Ventures, with participation from Amex Ventures, Kleiner Perkins, Airbus Ventures, 8VC, and others.
For new investor Amex Ventures, this round signifies an opportunity to invest in an innovative solution that can help brands enhance trust with their customers and unlock new growth opportunities.
"We all interact with many physical items daily, but largely have no proof of these items' origin. By linking a physical item to its digital record, DUST's technology provides new capabilities to track and trace an item across its lifecycle. In doing so, DUST helps unlock new customer engagement opportunities and loyalty concepts for brands across a wide range of industries," Margaret Lim, Managing Director of Amex Ventures, said.
Ophir Gaathon, CEO and Co-Founder of DUST Identity, said: "People want to trust that the products they are spending their time and money on are genuine, and the foundation of that trust comes from being able to validate an item's authenticity. Our technology provides that validation. DUST Identity has broadened its mission of protecting and connecting everything that matters by introducing our new mobile solution. We're excited to utilize our funding to deliver on this mission as we bring our technology to many new industries."