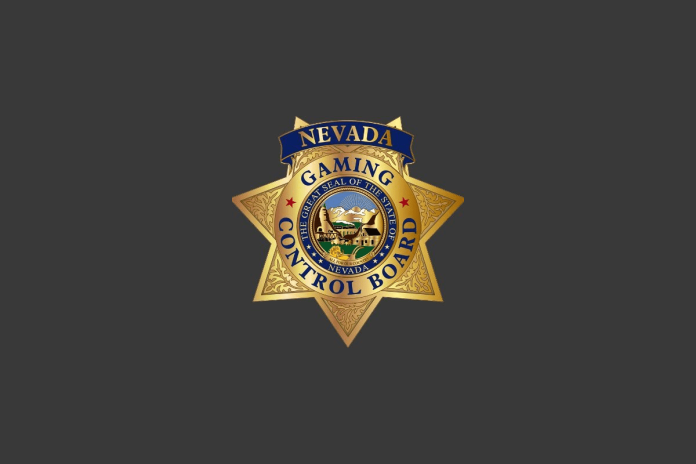 The Nevada Gaming Commission (NGC) will hold a public hearing for the purpose of considering adoption, amendment or repeal of the regulation(s) stated below.
The public hearing will be held on or about the hour of 10:00 a.m. on September 22, 2022 at the following locations:
Gaming Control Board Office
Grant Sawyer Building
Hearing Room 2450
555 East Washington Avenue
Las Vegas, Nevada 89101
and via video conference at the
Gaming Control Board Office
1919 College Parkway
Carson City, Nevada 89706
For Possible Action:
2022-06R: NOTICE OF HEARING FOR CONSIDERATION OF PROPOSED AMENDMENTS TO NEVADA GAMING COMMISSION REGULATION 5.
PURPOSE: To amend the Nevada Gaming Commission ("NGC") Regulations to create cybersecurity requirements for certain gaming operators; To set forth the importance of gaming operators to take necessary steps to protect their information systems from a cyber attack; To define certain terms used in the new regulation; To provide what entities must comply with the new regulation; To require covered entities to perform an annual
risk assessment and to determine what best practices are necessary to mitigate the risk of a cyber attack; To impose certain requirements should a covered entity experience certain cyber attacks; Require covered entities that are Group 1 licensees to implement certain procedures to review and verify compliance with regulation; To require gaming operators to document all procedures taken to comply with the new regulation, maintain the records for five years, and provide them to the Nevada Gaming Control Board ("Board") upon request; Require gaming operators to attest to the performance of the annual risk assessment required under the new regulation; To provide that a failure to comply with the requirements of the new regulation constitutes an unsuitable method of operation ; And to take such additional actions as may be necessary and proper to effectuate this stated purpose.
The proposed regulation changes will be considered by the NGC in accordance with the provisions of NRS 463.145, which provides that on the date and at the time and place designated, any interested person, or their duly authorized representative, or both, shall be afforded the opportunity to present statements, arguments or contentions in writing, with or without the opportunity to present the same orally.
These items will be heard by the NGC at the September 22, 2022 meeting, and may be continued and heard at subsequent meetings of the NGC as required to effectuate the above-stated purposes.
The proposed regulation language will be posted on the Nevada Gaming Control Board website "Regulation Activity" page at: http://gaming.nv.gov/index.aspx?page=52.
Any questions should be directed to the Executive
Secretary at [email protected].
Powered by WPeMatico