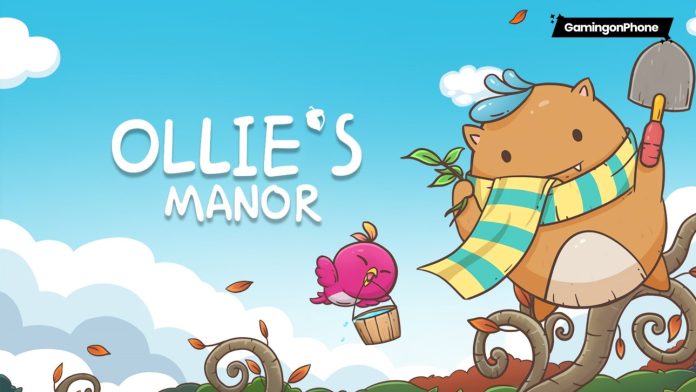 Reading Time:
2
minutes
Loongcheer game just releases a Fairytale-like casual simulation game with the game Ollie's Manor: Pet Farm Sim on the Google Play beta track as an early access game. (2022-03-31)
The game is a cute and relaxing simulation game with many themes.
Farming, gardening, and planting trees
Ollie's Manor: Pet Farm Sim is a casual simulation game of a fairytale garden life. Planting vegetables and fruits is the first gameplay you will meet when you start playing the gaming. Your gardening life starts from planting vegetables and fruits tree, then you can harvest the products and all the products will be converted to acorns, which is the in-game currency.
Raising animals and building your amusement park
As the game goes on, you will start to raise cute animals. The animals will walk and run in your manor, and also, produce acorns as time goes by. The happier the animals are, the more acorns you can acquire. To make the animals happy, you can build an amusement park by adding and upgrading amusement facilities. The construction of the amusement park can be seen directly, so build a great amusement park.
Build an aquarium and feed fish
Besides the land, Ollie's Manor also covers the seas. You can gradually unlock items in the sea and build a beautiful aquarium. More than 50 types of fish are waiting to be unlocked by you. You can also invite your animal friend to the sea with a submarine. Tap the submarine to feed the fish and earn bubbles, which will be used to learn sea talents to increase your elves' attack.
Adventure time – Elves' adventure
Ollie and his friends love adventures. In the exploration mode, you can send the elves on adventures and then come back with rich resources. The stronger the elves become, the more resources can be acquired. Some shards of fish can only be acquired in this way. Unlock new gears with acorns and train your elves with time to make them stronger!
Maintain the peace of the manor
A peaceful life is so good, but sometimes there are invaders. Be aware of the wolves which will chase and bite your animal friends and the marmots which will ruin your vegetables. If you find them, tap the screen to repel them. You have some chance to challenge the evil shadow beast daily to acquire acorns. Fight the shadow beast with your animal friends.
Decorate your treehouse
After a day's hard-works, now let's go back to the treehouse and relax. Unlock furniture to decorate your treehouse in various themes. Collect and place items of collection to increase your elves' stats. After all these things, you can now sleep in the comfortable tree house and have a good dream.
Life is so beautiful.
Powered by WPeMatico