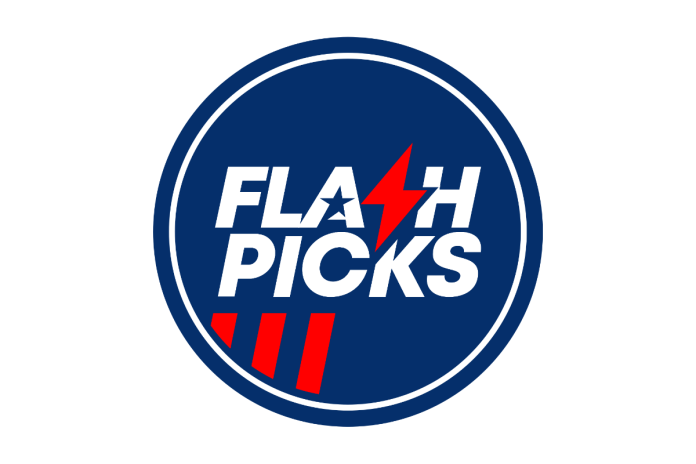 Fast-growing iGaming business Checkd Group has made significant early progress in the United States following the launch of its new brand FlashPicks, marking its long-awaited debut in a country where the popularity of sports betting is booming.
Designed for a domestic US audience and provided by a team of experts in the field, www.flashpicks.com currently features sign-up deals with tier-one operator partners FanDuel Sportsbook, BetMGM, Caesars Sportsbook and PointsBet, with more to follow in the coming months.
In the opening month FlashPicks has gained traction quickly among sports enthusiasts, hitting 1.8 million organic Twitter impressions and 28,000 unique users on the website across 75,000 website sessions.
Representing Checkd Group's first venture outside of the UK, where it has established a community of over 2 million sports fans, FlashPicks offers free picks and betting tips across the full range of US sports. The launch follows on from Checkd Group gaining a licence from the New Jersey Division of Gaming Enforcement (DGE) to operate as an affiliate in the state. FlashPicks is live in all states in the US, with bettors in New Jersey, New York, Iowa, Wyoming, Washington DC and Indiana able to utilise the operator links.
In addition to the website, the FlashPicks brand is being boosted through a series of key partnerships with tipsters and micro-influencers on social media channels, with an app build based on the brand set to follow.
Checkd Group is currently working on gaining affiliate licensing in a dozen other States, as it looks to build on its successes in the UK through the creation of vibrant social communities.
A report by Goldman Sachs predicted that the online sports betting market in the US could be worth $39 billion in annual revenue by 2033, as legalisation continues to roll out on a state-by-state basis.
Callum Broxton at Checkd Group said: "Having been carefully planned for a number of months, we are delighted to be able to take FlashPicks live in the US and to offer sports enthusiasts across the country the chance to place bets through our operator partners.
"For so many would-be punters, this will be the first time they have ever placed a bet legally and we can be the first port of call to provide them with all of the information needed to inform their decisions.
"The early figures we are seeing are extremely encouraging following another landmark moment in the history of Checkd Group. In occurring at a pivotal juncture in the history of legal online sports betting across the US, we believe we can offer a level of insight and expertise that will make us an important voice in the conversation going forward."
Powered by WPeMatico