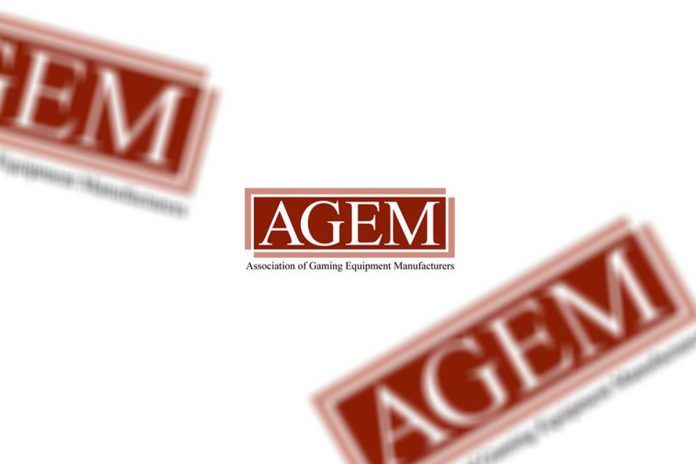 Reading Time:
2
minutes
The Association of Gaming Equipment Manufacturers (AGEM) announced that its Board of Directors has approved the membership applications of 13 new companies, bringing the trade group comprised of the world's leading gaming suppliers to a total of 172 members.
The new AGEM members are:
Acres, based in Las Vegas, is a systems provider to casinos, specializing in connecting real-time machine and player data to advanced analytics and bonusing.
BDO USA, based in Chicago with a large presence in Las Vegas, delivers assurance, tax, and financial advisory services to clients throughout the country and around the globe.
Fantalooks, based in Incheon, South Korea, is a display solutions provider for use in slot machines and other casino, sports betting and amusement applications.
Fireplay Games, based in Omaha, Nebraska, is focused on innovation in the gaming industry, including implementing skill features for Class III games.
Global Payments Gaming Solutions, based in Las Vegas as a division of Atlanta-based Global Payments, provides industry-leading commerce solutions and enables gaming companies to create superior consumer experiences across all physical and digital properties.
High 5 Games, based in Mahwah, N.J., is one of the largest independent casino games providers, developing content for the land-based, mobile, online, and social markets.
Lewis Roca, based in Phoenix with offices in Las Vegas, Reno and throughout the West, is a full-service law firm with a significant gaming practice focused on land-based, online, and tribal clients.
LOTREC Games, based in Orange, France, features a new copyrighted series of Class III casino table games aimed to boost the overall casino table games industry.
MicroTouch TES, based in Holland, Michigan, is a global provider of touch display modules and all-in-one multi-touch computer systems.
Passport Technology, based in Glendale, California, is a leading developer of technology-based solutions and services for the highly regulated payments, gaming, and financial services markets.
Play'n GO, based in Malta, is a leading software development company to operators in the gambling industry with more than 500 employees at hubs in the UK, Malta, Sweden, Hungary and the Philippines.
SuperBook Sports, based in Las Vegas with operations in multiple states, is a leader in the in-person and mobile app sports betting markets.
Theatro, based in Richardson, Texas, features a solution that enables employees in gaming, hospitality and retail to enhance customer service through the power of voice.
AGEM is a non-profit international technology trade association representing manufacturers and suppliers of electronic gaming devices, lotteries, systems, iGaming / online, game content, table games, sports betting, key components and support products and services for the gaming industry. AGEM works to further the interests of gaming equipment suppliers throughout the world. Through political action, regulatory influence, trade show partnerships, educational alliances, information dissemination and good corporate citizenship, the members of AGEM work together to create benefits for every company within the organization. Together, AGEM has assisted regulatory agencies and participated in the legislative process to solve problems and create a business environment where AGEM members can prosper while providing a strong level of support to education and responsible gaming initiatives.
Powered by WPeMatico