LaCucina launches DeFi engagement platform democratizing the crypto landscape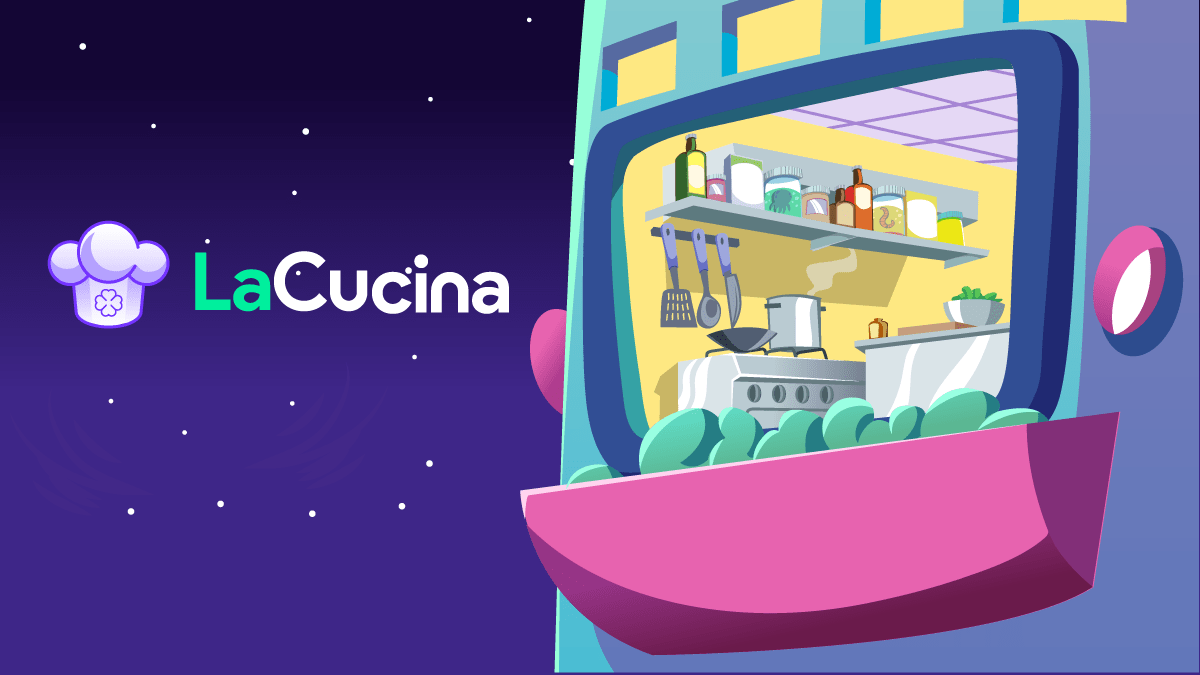 Reading Time:
3
minutes
LaCucina, the fair DeFi engagement platform, is coming out of stealth, planning to officially launch on the Binance Smart Chain, the first one on the blockchain to offer regular users a way to enjoy DeFi even more. Through its advanced engagement enhancing program, the platform will offer a variety of engagement enhancement opportunities to users who used selected decentralized exchanges. As part of the launch campaign, LaCucina will allocate perks to users who provide liquidity to select liquidity pools on Uniswap, Pancake, and Sushiswap in summer 2021. The users will not have to do any additional staking or pull their tokens out of the DEXs to claim their rewards. The platform's flexible engagement enhancing system, or Cooking Plans, is designed to prioritize factors other than the stake size, such as the time when the stake was made, its duration, and other engagement factors. This allows small users to punch above their weight with well-timed and committed engagement.
Many DEXs and farms offer lucrative opportunities with high-percentage yields, yet they are often designed to mainly benefit the crypto whales, essentially allowing the rich to get far richer, while those who hold less see very slow growth. These benefits derive from staking protocols that mostly reward users who stake large sums into the liquidity pools rather than for their dedication to bringing liquidity, no matter what the staking amount. LaCucina evens the playing field by rewarding engagement in a more fair, fun, and flexible way.
The platform currently employs a four-pronged engagement enhancing system for its users to encourage DeFi engagement, distributing the platform's native utility "LAC" token. The programs enable users to maximize their yields in a fun and unique rewards experience in the following fashion:
External farming: Users who stake their tokens into promoted liquidity pools at the top 10 select decentralized exchanges may receive "LAC" tokens in LaCucina's "Ovens" (equivalency of farms), which serves as an additional engagement layer on top of other DEXs.
Rewards multiplier system: Each of LaCucina's "Oven" will have its own tailored set of "Cooking Plans"—specific engagement enhancing policies that may prioritize early and/or lasting liquidity provision, resulting in small users enjoying DeFi more than in any other platform.
Cooking up dishes: The LAC token can be used, among other things, to get "Secret Ingredients"—special NFTs, such as "Space Mushrooms" and "Martian Worms." These NFTs are created and released on an on-going basis and will represent an image of a specific ingredient. These NFTs could be used to "cook" a pizza, zuppa, pasta, or other non-transferable NFT "dishes," which are not only visually appealing, but will also carry a multiplier value that may boost user earnings in the "Ovens" to a greater extent.
NFT avatars: Users can mint specialized alien avatar NFTs to compliment the exosystem. The NFTs are guaranteed to be unique, distinctive, minted on the blockchain, and fully owned by the user. The NFTs are theme-related, with the Genesis Theme (expected in early December 2021) consisting of a limited 10,000 avatars. Future series will be announced by LaCucina.
"LaCucina was born out of the necessity for projects to create appealing and attractive ways to incentivize users to engage with and promote such projects. None of the existing DEXs and farms out there offer the level of flexibility that LaCucina offers, resulting in biased allocations of rewards, in such a way that the rich get richer and the small players do not stand a chance of properly enjoy DeFi," says LaCucina's Head Chef. "But the vision doesn't stop there. LaCucina is planning on being the most impartial launchpad for crypto projects, facilitating direct engagement between projects and users and allowing projects to directly reward users for their engagement with the project. LaCucina's roadmap for the near future offers a truly special product and aims to set a new  standard for launchpads."
Powered by WPeMatico
Oddin.gg Teams Up with Betswap: Pioneering a Hybrid Esports Betting Experience with Advanced iFrame Tech!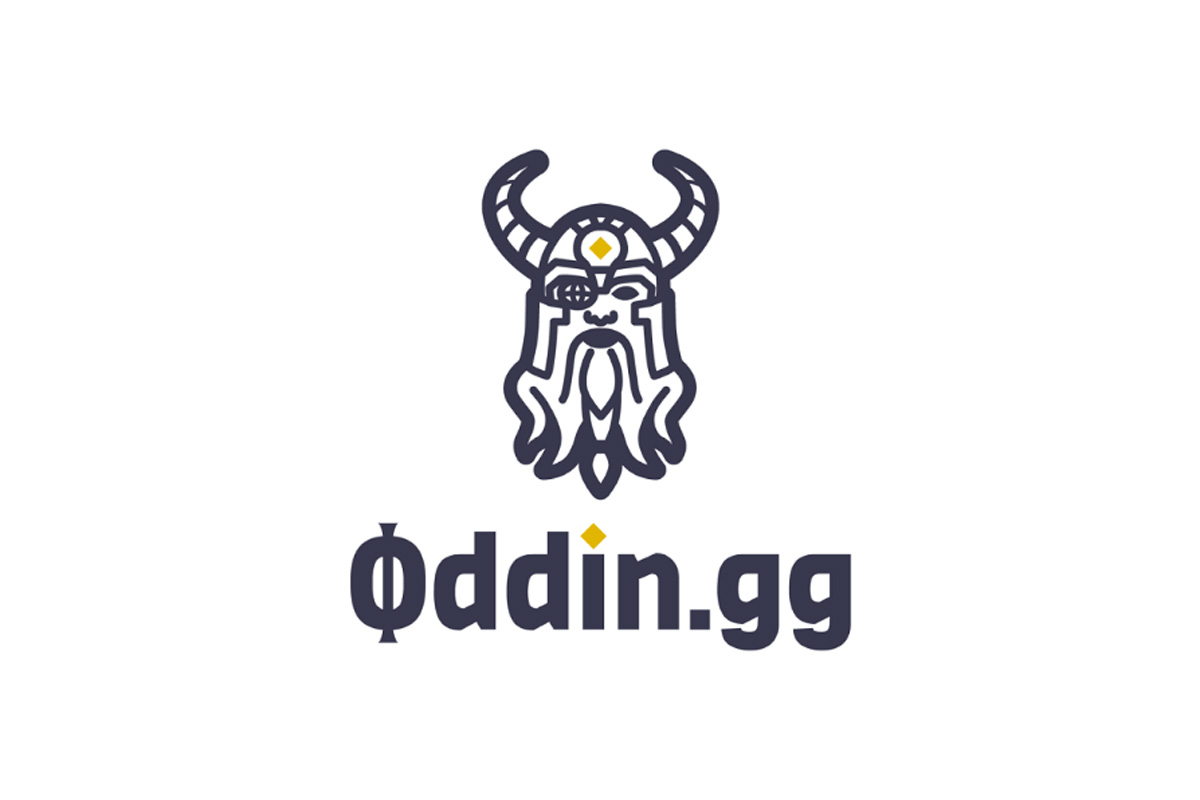 Reading Time:
2
minutes
Oddin.gg has announced an exciting new partnership with Betswap, a leading destination for sports and casino enthusiasts. This collaboration aims to enhance the esports betting experience for Betswap and its user community by utilizing Oddin's advanced iFrame
technology.
The first blockchain based exchange rate platform Betswap emerges as a groundbreaking platform that seamlessly blends the worlds of sports betting, casinos, and esports. Pioneering a novel approach, it's both a decentralized and centralized hybrid, allowing users to experience the best of both worlds. The incorporation of the Oddin's iFrame functionality extends Betswap's reach to capture the attention and engagement of esports enthusiasts, gamers, and bettors alike.
Marek Suchar, Managing Director and Co-founder at Oddin.gg, says: "We are absolutely thrilled to announce our partnership with Betswap.gg, where we are harnessing Oddin's sophisticated iFrame technology to enhance the esports betting experience. Together, Oddin.gg
and Betswap.gg stand ready to adapt swiftly to the dynamic changes introduced by CS2, showcasing our commitment to providing comprehensive coverage of the inaugural official CS2 matches. We stand at the vanguard of technical innovation with our esports betting solution, and we are honored to collaborate with a similarly pioneering technological firm that is actively exploring new horizons in the realms of blockchain and web 3.0 technology."
Thawfeek Ameen, CMO at Betswap, comments: "In partnership with Oddin.gg, Betswap is thrilled to announce the integration of their avant-garde iFrame solution into our platform. Having meticulously prepared together, we're poised to seamlessly navigate the pivotal transition to Counter Strike 2. This groundbreaking addition is set to redefine the esports betting landscape, taking our platform to unprecedented heights and providing our users with a superior esports betting experience. Beyond just functional enhancements, this collaboration is aimed at boosting engagement and attracting the new generation of esports enthusiasts. Our partnership with Oddin.gg perfectly encapsulates our unwavering commitment to excellence, further cementing our position in the rapidly expanding global arena."
Fandoms Unite at the Inaugural NEXUS FAN FAIR, Organised by Philippine Blockchain Week 2023, in Manila on Sept. 19-21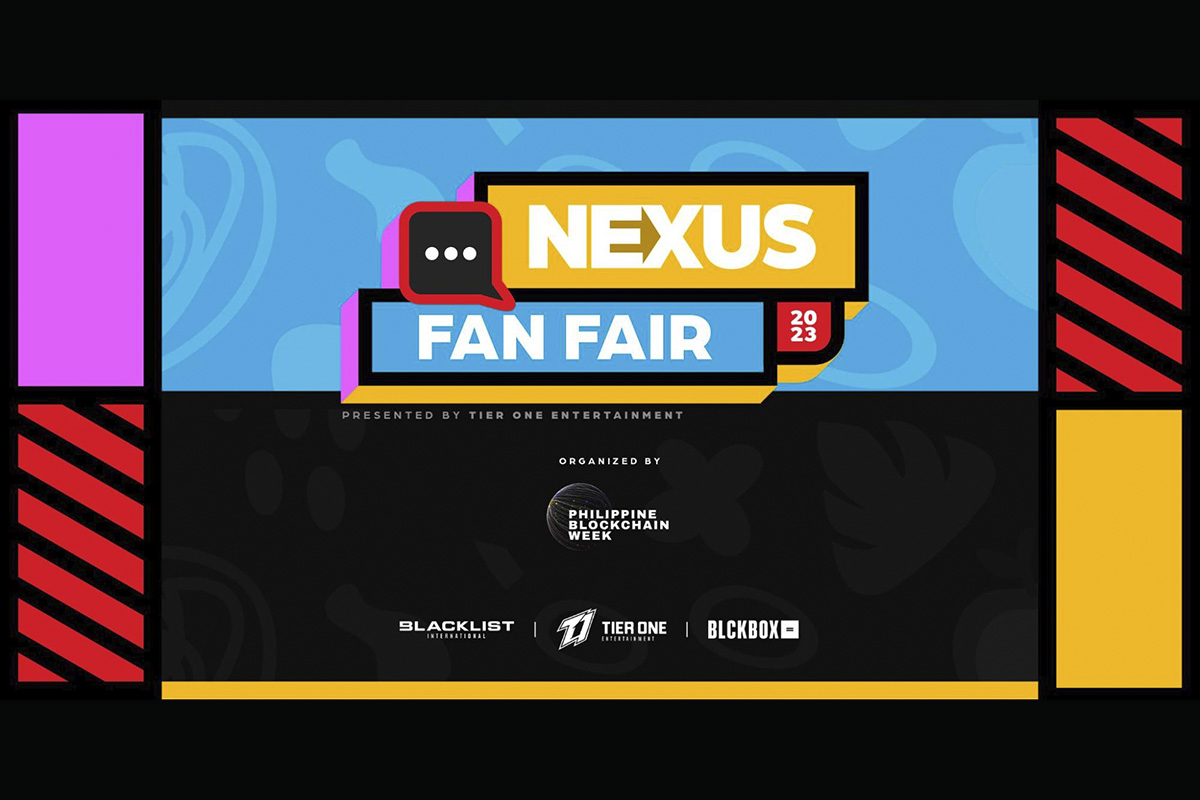 Reading Time:
2
minutes
Pop culture universes will collide when the first-ever NEXUS FAN FAIR launches in the Philippines. Presented by Tier One Entertainment and organised by Philippine Blockchain Week 2023 (PBW) from September 19 to 21 at the MGBX Convention Hall in Newport World Resorts' Marriott Grand Ballroom, NEXUS FAN FAIR will be an epic celebration for fans of gaming, technology, entertainment, music and more.
Fans of every kind will enjoy browsing the expo area, where merchant booths will offer a variety of games, merchandise and other collectibles. The electrifying event will feature top tier talents such as world champion-caliber esports team Blacklist International, alongside renowned streamers and content creators. Ticket holders will have the exclusive opportunity to win exciting giveaways and collectibles unavailable anywhere else. In addition, the community stage will host a series of engaging talks and panel discussions featuring handpicked artists, influencers and celebrities, all of whom will be available for Meet-and-Greets.
Meanwhile, at Philippine Blockchain Week, K-Pop followers will get a special treat with the debut Southeast Asian performance of the TripleS sub-unit EVOLution, hot on the release of their sister sub-unit LOVElution's first album. As a special bundle, tickets for NEXUS FAN FAIR will be free of charge for fans who purchase an EVOLution concert ticket.
Since 2017, Tier One Entertainment has led the field in esports and gaming entertainment in Southeast Asia. With NEXUS FAN FAIR, Tier One will solidify their position as the premiere destination for pop culture lifestyle.
NEXUS FAN FAIR is organised by Philippine Blockchain Week 2023 with the participation of platinum sponsors Smart Communications and Philippine Airlines; gold sponsors Metafarms and TierOne Entertainment; and bronze sponsors Gala Games, Assemble Stream Inc, Maya Philippines and technology partner Xctuality Pte Ltd. PBW's official legal partner is Gorriceta Africa Cauton & Saavedra, while platinum media partners include DOOH and Rakuten Viber; gold media partners are CNN Philippines, Forkast News, Philstar Media Group and YourPRStrategist; and silver media partners are Jinse Finance and KTRO Media.
FinTech Trends in the Online iGaming Industry – Bet B2B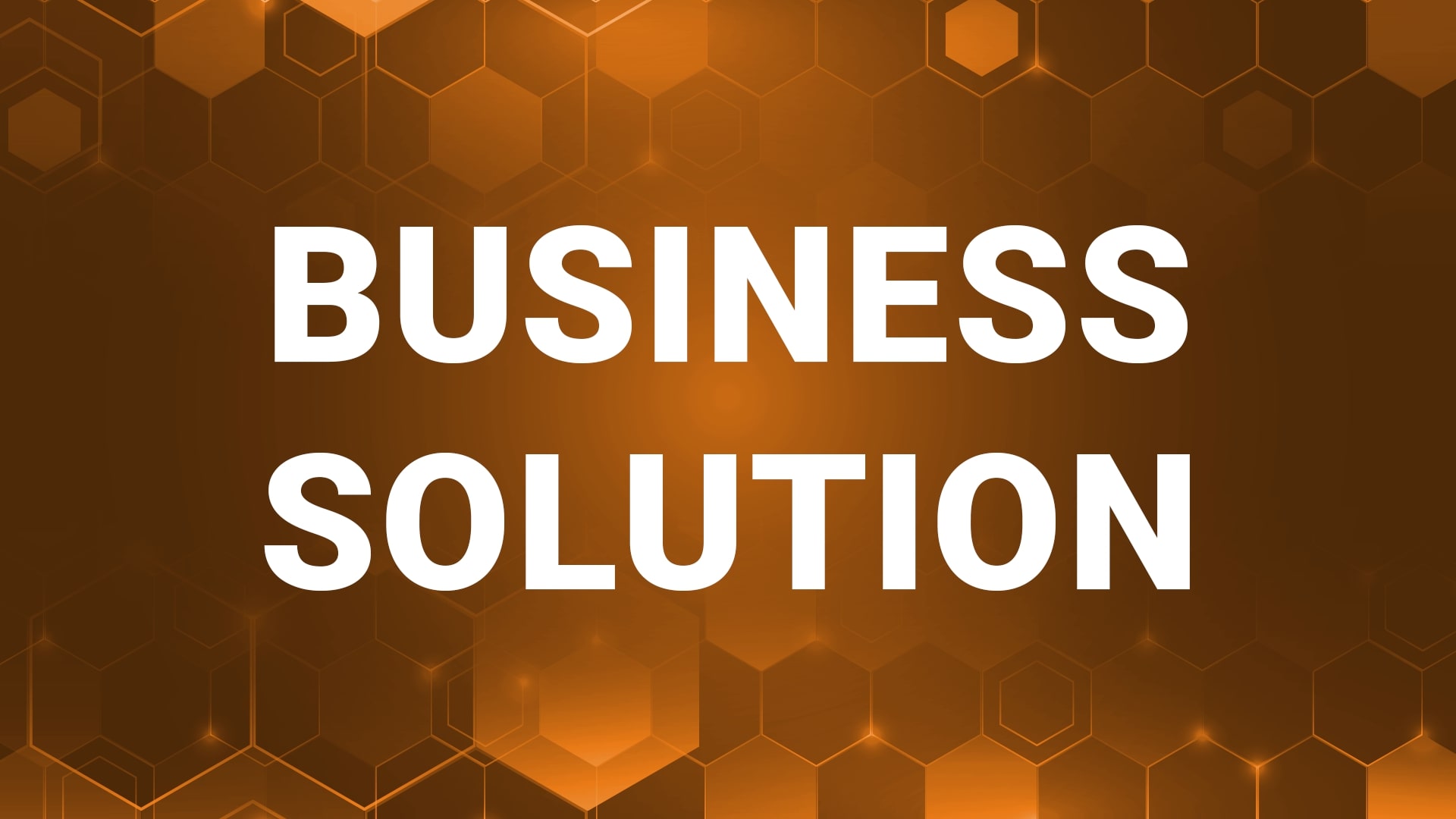 In the world of gambling and betting, financial technology is one of the main driving forces that determine the future of the industry. With the constant development of technology and changing user preferences, igaming platforms are striving to offer new and unique features that improve the iGaming experience and ensure the security of transactions.
"Cryptocurrencies have become a virtual currency used within the gambling world", says an expert of the BetB2B iGaming platform. "Blockchain technology ensures transparency and security of transactions, as well as prevents fraud and falsification. Players can use digital wallets, payment systems and cryptocurrencies to conveniently conduct transactions and purchase in-game items."
Blockchain technologies in gambling – BetB2B iGaming platform
First of all, blockchain provides transparency in iGaming. The technology allows you to create a chain of blocks, each of which contains information about transactions. These blocks are interconnected using cryptographic methods, which makes it almost impossible to change or falsify data.
According to the BetB2B expert, the blockchain provides transaction security, which is critical in iGaming: "Blockchain uses cryptographic methods to ensure the security of transactions and protect the personal data of players. Transactions carried out using the blockchain are immutable and non-reproducible, which reduces the risk of fraud and improves data protection."
BetB2B casino platform: security, anonymity and other advantages of using cryptocurrency
The use of cryptocurrency in iGaming  has a number of advantages that affect the security, anonymity and efficiency of financial transactions:
Cryptocurrency transactions are based on cryptography and use distributed systems such as blockchain for security. All cryptocurrency transactions are registered and it is impossible to change them. This reduces the risk of fraud, transaction forgery or unauthorized access to player funds.
Cryptocurrency transactions are carried out almost instantly, without the need to involve intermediaries or banking institutions. This significantly reduces the time required for financial transactions on iGaming websites. In addition, the fees for conducting cryptocurrency transactions are usually much lower than with traditional financial methods.
Cryptocurrencies provide global accessibility. Players can participate in gambling and betting from anywhere in the world where there is an Internet connection. There are no restrictions related to currency conversions or banking restrictions, which makes cryptocurrencies especially convenient for players from all over the world.
Technologies related to blockchain and cryptocurrencies make it possible to create new game formats, integrate smart contracts and develop decentralized platforms. This results in more interesting and innovative iGaming experiences for players.
"Many iGaming websites offer deposit and withdrawal options using cryptocurrencies such as Bitcoin, Ethereum and others. This provides players with the ability to quickly and conveniently manage their finances without having to provide personal information," commented BetB2B.
Some more innovations in gambling and betting – BetB2B
FinTech trends in the iGaming industry open up new opportunities for players and developers. They contribute to the creation of more exciting and innovative iGaming solutions, as well as the development of the economic system within the games.
The new level of development of the industry has been the use of artificial intelligence (AI) and machine learning (ML) to increase personalization.
Another development vector is the use of virtual and augmented reality (VR and AR). iGaming websites are actively exploring the possibilities of creating an exciting iGaming experience using VR and AR technologies. For example, some betting websites are already using these technologies to allow players to compete in poker in a virtual environment, interacting with other players from around the world. This creates the atmosphere of a real casino.
BetB2B Reviews: development of the iGaming industry based on innovative solutions
BetB2B, a leader in the creation of iGaming  platforms, offers a wide range of services for clients, helping them to take a leading position in the market.
Leading betting companies and online casinos need simple and functional platforms with an intuitive interface. BetB2B specializes in providing such services.
BetB2B offers a ready-made platform for betting companies and casinos. Cooperation can take three forms: Sportsbook API, Retail Solution, ready-made platform – turnkey solution.
"Offering our turnkey solutions, we are ready to guarantee the client ease of launch and support at all stages of work, " notes a company representative, "We follow all modern trends and minimize technical risks by developing the necessary software for automating processes in accordance with the law."
Turnkey solution contains additional modern tools, such as Back-office for monitoring financial flows and creating profiles, agent scheme software enables to create a transparent scheme of agents with a flexible commission system, multilingual support, BetB2B CMS for setting up the platform and creating advertising pages, as well as BetB2B CRM for analyzing user activity, setting up bonuses and reporting.
BetB2B are IT solutions for the iGaming industry that ensure the development and success of your business.