American Favorability Toward Gaming Grows as Industry Expands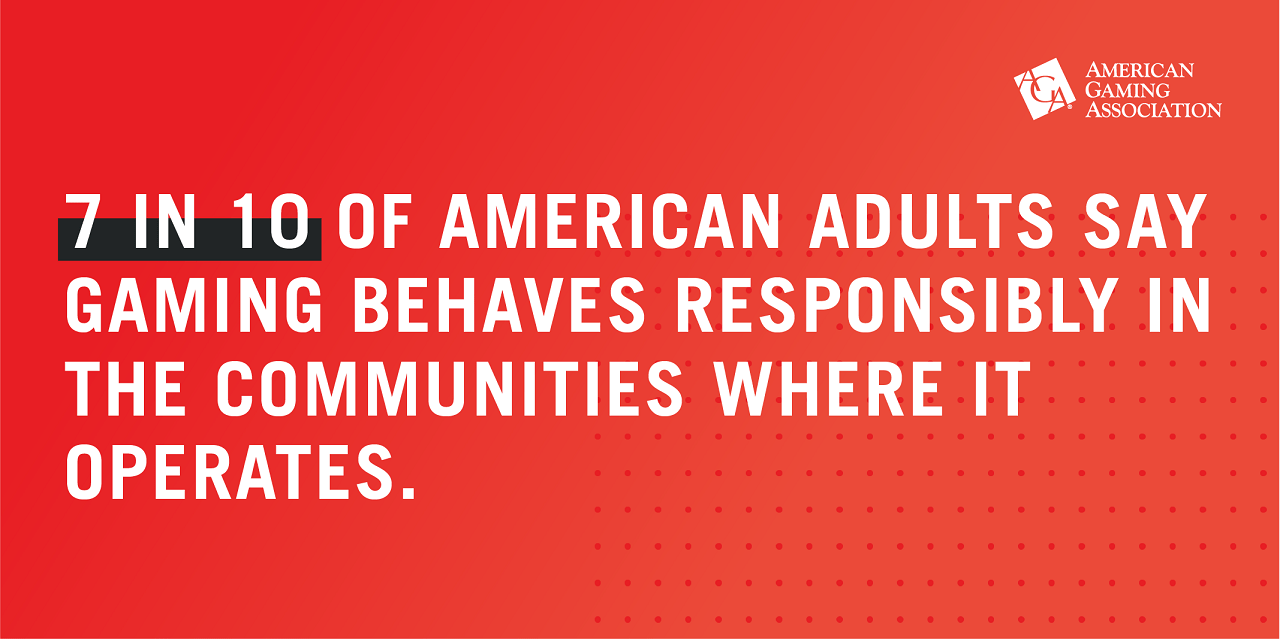 Americans' positive view of the gaming industry continues to grow as the U.S. legal market expands. New research from the American Gaming Association (AGA) shows that two-thirds of adults view the industry as a positive economic contributor that provides high-quality jobs and 73 percent support legalized sports betting in their state.
Americans also see gaming as a good community partner. Nearly 7 in 10 Americans believe the gaming industry behaves responsibly and a majority (57%) believe the industry gives back in the communities where it operates.
"We are a committed, responsible partner and economic driver in communities across the country," said AGA President and CEO Bill Miller. "Because of this, we've risen from the most devastating period in our history and embarked on a record-setting comeback."
Americans are taking notice of the industry's responsible gaming efforts. The number of Americans who say the industry is committed to responsible gaming has increased by nearly 40 percent since 2018. Further, nearly 80 percent of past-year gamblers are aware of industry-provided responsible gaming resources. Of this group, three-quarters point to specific measures like deposit limits, casino employee training, and time limits as most effective.
These findings come at the start of Responsible Gaming Education Week (RGEW), Sept. 19-25, which brings together all industry stakeholders to promote responsible gaming education while also showcasing the industry's everyday commitment to responsible gaming.
"Responsible Gaming Education Week provides an opportunity to highlight the tremendous work our members and industry do every day to invest in responsible gaming education," continued Miller. "As legal gaming expands to new geographies and verticals, everyone engaged with legal gaming must work together to grow responsibly—our collective success depends on it."
RGEW 2021 features AGA's Have A Game Plan.® Bet Responsibly. public service campaign, which is uniting the growing sports betting industry to educate and encourage responsible sports wagering. Through partnerships with sports leagues and teams, gaming operators and suppliers, and media companies, the campaign teaches consumers the fundamentals of responsible sports wagering: setting a budget and sticking to it, knowing the odds, keeping it social, and only playing with legal operators.
The AGA, with its members, is building a responsible foundation for legal sports betting. AGA's Responsible Marketing Code for Sports Wagering, launched a year ago, defines a robust set of principles to protect consumers and sets a high standard for advertising with self-imposed restrictions on target audiences, outlets, and materials branding, while mandating responsible gaming inclusion across marketing activity.
Ensuring consumers have effective, accessible resources if they need help is key to sustainable growth. The AGA recently released policy recommendations for streamlining helpline requirements in national or multistate advertising campaigns, which have since been adopted in Indiana.
Casino gaming is legal in 44 states with the addition of four states in the last five years. Sports betting is legal in 32 states and the District of Columbia while six states offer legal iGaming.
Through July, the commercial gaming industry has generated $4.83 billion in 2021, putting the industry on pace to break its annual revenue record set in 2019. The AGA's Commercial Gaming Revenue Tracker is tracking gaming's record-setting recovery.
Methodology
Survey results come from two online polls conducted on behalf of the American Gaming Association in the late summer among national samples of 2,000 Americans. The data were weighted to approximate a target sample of adults based on age, educational attainment, gender, race, and region. Results from the two full surveys have a margin of error of +/-2%.
Kantar fielded its survey between August 13-September 1, 2021 among a national sample of 2,000 American voters aged 21 and older.
YouGov conducted its survey between June 26-31, 2021 among a national sample of 2,033 American aged 21 and older.
Powered by WPeMatico
Everi's Michael Rumbolz Elected American Gaming Association Chairman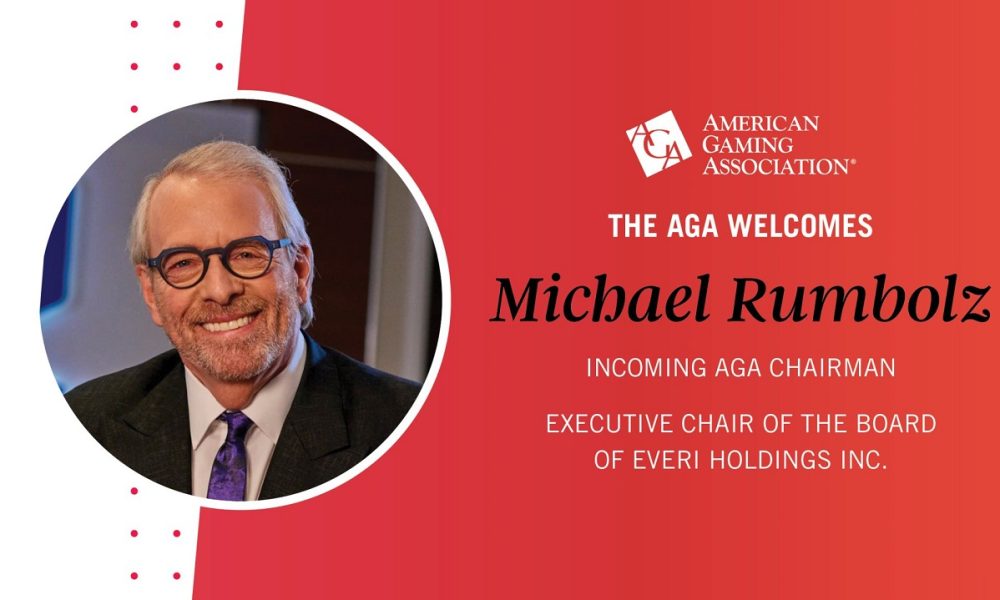 The American Gaming Association (AGA) board of directors elected Michael Rumbolz, Executive Chair of the Board of Everi Holdings Inc., as the association's new chairman. He will succeed Hard Rock International Chairman and Seminole Gaming CEO Jim Allen, who has served as AGA chairman since January 2022. Rumbolz begins his two-year term in January 2024.
"I am grateful for the opportunity to help shape gaming's future as the AGA's next chair," said Rumbolz. "From stopping illegal gambling to evolving responsible gambling, the AGA is tackling transformational issues and I am eager to build on the progress made during Jim's tenure."
Working from a busboy to the c-suite, Rumbolz's career spans all levels and aspects of the gaming industry with experience encompassing gaming equipment manufacturing and distribution; hotel and casino operations; casino fintech; digital gaming; and gaming legislation and regulation. Rumbolz previously served as President and CEO of Everi, Member and Chairman of the Nevada Gaming Control Board, and Chief Deputy Attorney General of Nevada.
"It's an honor to welcome Mike—an industry legend in his own right—as the next AGA chairman," said AGA President and CEO Bill Miller. "Mike's career as an operator, manufacturer and regulator is unparalleled and will be vital to driving meaningful progress on industry priorities."
During Allen's tenure as chairman, the AGA supported the industry's record-setting COVID recovery while working to evolve the industry's approach to responsible gaming and launching a new effort to stop illegal gambling.
"Jim's knowledge, insight and guidance have helped the AGA advance our mission and maximize our impact for the industry. He's been a trusted advisor to me, and I am thankful for his partnership over the last two years," Miller continued.
"Our industry and this association have never been stronger. I am immensely proud of our success over the last two years accelerating gaming's recovery while defining and advancing new priorities," said Allen. "The AGA is well-positioned under Mike and Bill's leadership."
National Skill Game Leader Pace-O-Matic Congratulates United States Casino Industry and American Gaming Association on Best July Ever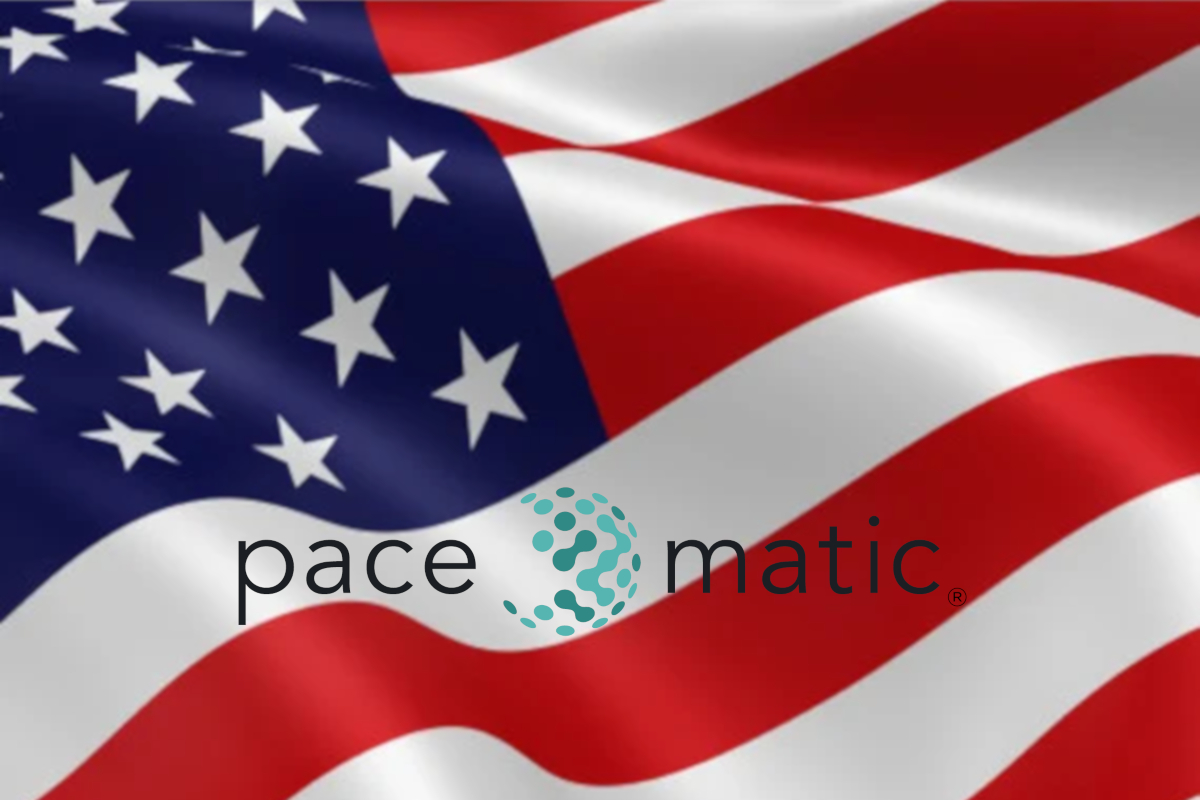 Pace-O-Matic, the industry leader in legal skill games, would like to congratulate the United States casino industry and the American Gaming Association (AGA) on reporting their best July in history.
According to the AGA, the national trade association for the gambling industry, commercial casinos made nearly $5.4 billion in July of this year, up nearly 6% from last year. They AGA also reported that the casino industry will surely have its best year yet in 2023, having made nearly $38 billion since the beginning of the year. That's an 11% increase over 2022.
Curiously, the casino industry reports record profits month after month while simultaneously touting legal skill games as a hindrance to their revenue. The casinos and AGA have waged a full-scale attack on the skill game industry in several states. Those states include Pennsylvania and Virginia where the AGA notably reported that casinos in those markets helped hit a new monthly record for in-person gambling.
"We may sound like a broken record when we continue to send our congratulatory notes to the casino industry but that's because they continue to report record profits over and over again," the Chief Public Affairs Officer for Pace-O-Matic, Mike Barley, said. "We will continue to point out their hypocrisy as long as they continue to attack legal skill games, which are supporting small businesses and fraternal organizations in many states."
Skill games provide critical revenue to restaurants, bars, taverns, VFW halls and American Legion posts throughout the country. They help struggling mom-and-pop shops afford things like bills, updates and wages in a tough economy. The skill game industry has routinely asked to be regulated in markets and has faced opposition from the casino industry every time.
"We take no issue with the casinos and the evidence shows that we can coexist with them in a regulated market," said Barley. "But it seems that the casino industry will rest at nothing until they stamp out any perceived competition. Studies have shown that skill games have no impact on casinos and their own financial reports back that up."
Pace-O-Matic is the leading developer of legally compliant skill games in the United States, creating and marketing fun and exciting games for small businesses and fraternal and social clubs. With games in several markets across the nation, customers enjoy using their skill and patience to win.
AGA Kicks Off Responsible Gaming Education Month, Celebrating 25th Anniversary of Industry's Commitment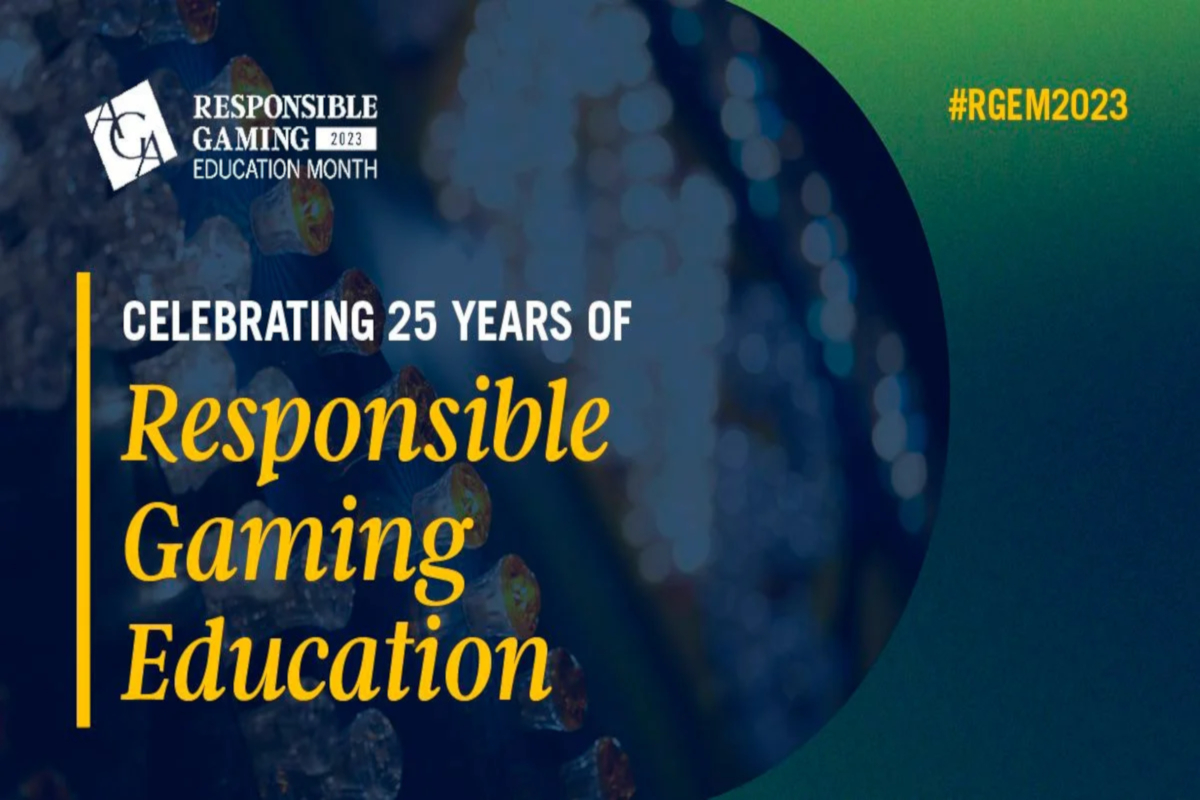 Responsible gaming awareness remains high as legal industry expands
The American Gaming Association (AGA) commenced Responsible Gaming Education Month (RGEM) 2023 today with new consumer survey data showing the strength of responsible gaming awareness.
As legal gaming expands, consumers continue to report high levels of responsible gaming engagement with 84 percent of past-year gamblers aware of at least one responsible gaming resource, including 91 percent of sports bettors.
Past-year gamblers also report high confidence in the effectiveness of responsible gaming tools, policies and initiatives. Three-quarters or more of players consider the following measures effective ways to encourage responsible play:
Deposit limits (85%)
Time limits (78%)
Wager limits (77%)
Employee training (77%)
Industry code of conduct (75%)
"Our industry's success is based on earning customer trust, providing safeguards for responsible gaming and implementing tools that our customers engage to bet responsibly," the Responsibility Vice-President for the AGA, Cait DeBaun, said. "Today's data shows our united effort to elevate responsible gaming is clearly resonating with players and shaping a safer gaming landscape."
Importantly, as legal sports betting grows in new and existing markets, the survey underscores the value of advertising in driving responsible gaming awareness. More than half (53%) of sports bettors report seeing an increase in responsible gaming messaging over the past year.
Marking the industry's 25th annual celebration of responsible gaming in September, RGEM 2023 will feature four weekly themes that the industry will activate on:
Empowering customers to play responsibly | September 1 to 10
Legal, regulated gaming protects players | September 11 to 17
Building a responsible gaming culture within | September 18 to 24
Advancing responsible gaming with research | September 25 to 30
"This month provides a focused opportunity for the gaming community to come together to highlight and advance our efforts," said DeBaun. "We look forward to joining with our members, regulators, leagues, media and all stakeholders to uphold our collective responsibility for responsibility."
Find full RGEM details and resources to participate including a toolkit for turnkey activation here.
Background
Beyond regulatory commitments, AGA members agree to abide by the Responsible Gaming Code of Conduct and Responsible Marketing Code for Sports Wagering; voluntary commitments that set a high standard to protect players.
AGA's Have a Game Plan, Bet Responsibly campaign will also feature prominently during RGEM 2023, bringing together leagues, teams, operators and other sports betting stakeholders to educate consumers on responsible wagering.
34 states and the District of Columbia feature operational commercial gaming markets including casino gaming (27), sports betting (30) and iGaming (7).
Methodology
YouGov, on behalf of the AGA, conducted an online survey from August 3 to 10, 2023, among a nationally representative sample of 2,018 Americans aged 21 and over. The margin of error is +/- 2 percent and greater among subgroups.