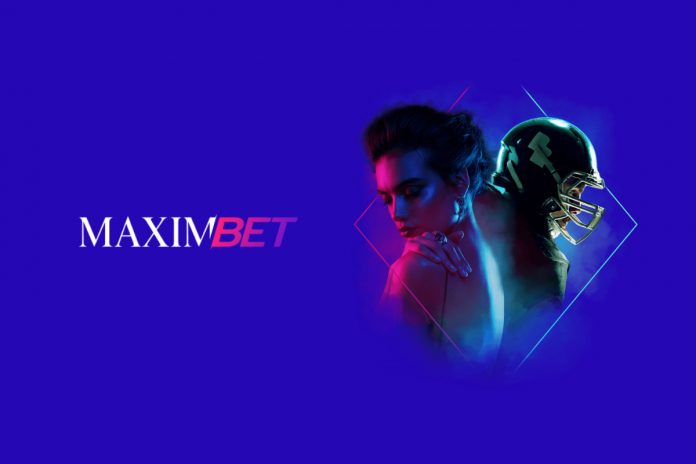 New States Come On the Heels of Launch in Colorado as Lifestyle Sports Betting Brand Builds Access Across North America
MaximBet, the emerging sports betting and online casino brand owned and operated by Carousel Group and in partnership with Maxim, the premier lifestyle brand, announced today that it has secured market access in Ohio and Pennsylvania, contingent upon obtaining the necessary regulatory licenses.
After successfully launching in Colorado earlier this month, including a record-setting number of bets on the opening weekend of the pro football season, MaximBet is quickly expanding its reach in avid sports markets across the U.S. and Canada.
MaximBet's latest partnership will grant online sports betting access in Ohio. Separately, MaximBet will be gaining market access in Pennsylvania through Caesars Entertainment to provide iGaming.
 MaximBet is now live, or set to go live, in six states (and Canada).
Colorado

Indiana

Iowa

New Jersey

Ohio

Pennsylvania
"Every new market we enter our sole focus is on bringing the best experience to the customer by providing them not only with a world-class sportsbook and casino, but also with access to money-can't-buy experiences that only a lifestyle brand can provide," said Daniel Graetzer, CEO of MaximBet. "We are excited about the efficiencies this scale brings to our business and we look forward to additional market access arrangements in the near future."
As players in Ohio and Pennsylvania wait for MaximBet's launch in their market, the company is rewarding fans with a chance to win a trip to Los Angeles in February for The Big Game, plus tickets to the weekend's exclusive Maxim Party, plus free flights, hotels and spending money valued at $50,000. More info at https://biggamecontestla.com.
MaximBet, through its partnership with media juggernaut Maxim, is able to provide its users with advantages other brands cannot. Coupled with a strong book featuring great props, aggressive lines and a wide range of sports, MaximBet presents the following opportunities to its members:
Exclusive Prizes and Experiences: MaximBet brings the most exclusive real-world experiences to every state it will operate in, as well as awesome virtual experiences for players wherever they are. For example, MaximBet will give players the chance to win an opportunity to share a bet with their favorite influencer or celebrity and then watch a game together.
Every League, Every Event: NFL. MLB. NBA. NHL. PGA. MMA. You name it. MaximBet has every league and every sport covered, so there's always something big to make your day. No matter your game, you'll find sharp odds and the best props for every event on the schedule, 365 days a year.
Top Shelf Customer Service: MaximBet is committed to its players, ensuring an unparalleled, top shelf guest experience each time they play. With customer agents on standby 24/7, MaximBet players will never go unattended.
More On The Way:  If jackpots and slots or high stakes blackjack are more to your taste, then stay tuned for MaximBet casino, launching soon.
As MaximBet continues to expand in new areas, responsible gaming remains a key focus. MaximBet is proud to provide resources to help customers play responsibly.
Powered by WPeMatico