Konami Gaming Partners with Xailient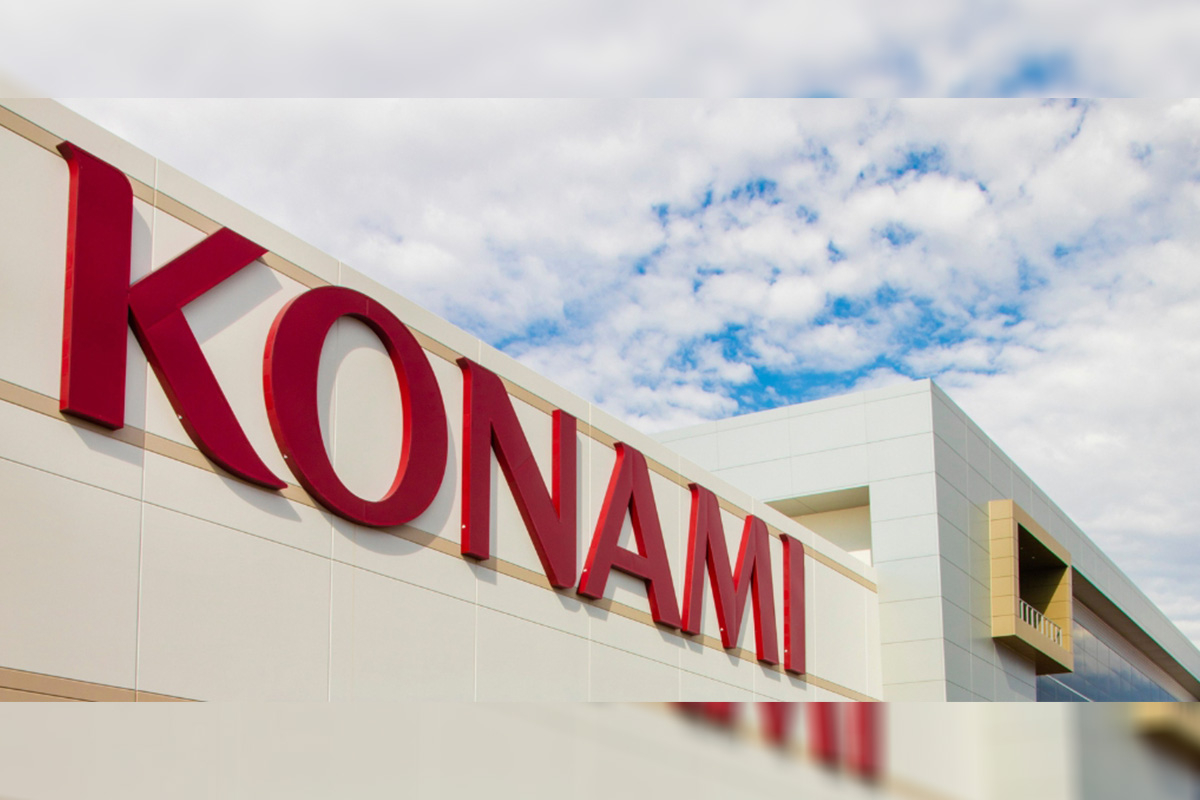 Reading Time:
2
minutes
Konami Gaming and Xailient announced a strategic partnership to introduce SYNK Vision to the casino industry. This revolutionary collaboration is set to redefine the player tracking and enhance the harm minimization landscape by combining Konami Gaming's award winning SYNKROS casino management system with Xailient's advanced AI facial recognition edge device capabilities.
Beyond SYNK Vision's groundbreaking known player facial recognition login convenience features, it also enables casinos to track and bonus players anonymously. SYNK Vision strongly emphasizes secure identity management and harm minimization, ensuring a safer, more responsible, and personalized casino experience.
Key highlights of SYNK Vision include:
Cardless Login: SYNK Vision provides players the ability to simply sit down at a slot machine or at a table game and automatically be identified and logged into player tracking without the need to remember, to insert, or present their magnetic player loyalty card.
Anonymous Player Tracking and Bonusing: SYNK Vision pioneers anonymous player tracking and bonusing, a feature that preserves player privacy while delivering personalized rewards and bonuses. This innovation creates a more inclusive and exciting gaming environment.
Advanced Harm Minimization Measures: SYNK Vision incorporates state-of-the-art AI algorithms to identify and address potential harmful behaviors on the gaming floor by tracking both known and anonymous players. This proactive approach enhances player safety and well-being by alerting staff to signs of distress and allowing timely interventions.
AML Tracking with Secure Identity Management: The partnership integrates cutting-edge technology to enable seamless anti-money laundering (AML) tracking of all players and secure identity management. This ensures regulatory compliance and safeguards against fraudulent activities, benefiting both casinos and patrons.
"Konami Gaming is dedicated to shaping the future of the casino industry by delivering innovative and excellence-driven technology to our operator customers, through solutions like SYNK Vision. Through this partnership with Xailient, SYNK Vision is another step closer toward proving enhanced operational efficiency and enhancing the guest experience, while prioritizing harm minimization and responsible gaming," Tom Soukup, SVP & chief systems product officer at Konami Gaming, said.
"We are thrilled to announce the arrival of SYNK Vision in the market, where we are poised to embrace the evolving regulatory landscape, ensuring that every player's excitement in the casino is not just maintained but heightened. With SYNK Vision, we are redefining the future of gaming in the Asia-Pacific region, strongly emphasising secure identity management to guarantee a safe and enjoyable gaming experience for all," said Joe Mayer, systems sales and operations manager – APAC at Konami Gaming Inc.'s Sydney-based sister company Konami Australia Pty Ltd.
"At Xailient, we are passionate about leveraging AI to create impactful solutions. Our collaboration with Konami Gaming brings forth SYNK Vision, which securely and efficiently improves the customer experience and enhances casino responsibility measures. This partnership marks a significant step forward in transforming the industry," Lars Oleson, CEO at Xailient, said.
UNITED KINGDOM TO HOST 2024 PUBG MOBILE GLOBAL CHAMPIONSHIP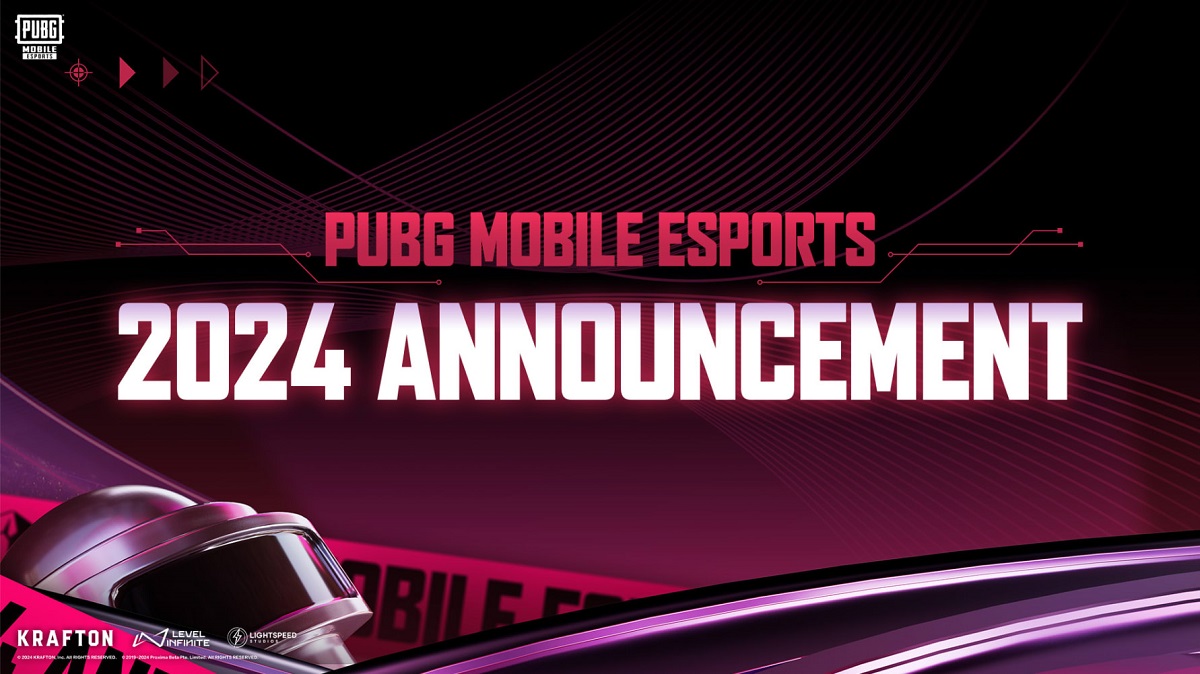 Reading Time:
< 1
minute
PUBG MOBILE Esports is thrilled to announce that the 2024 PUBG MOBILE Global Championship (PMGC) will be held in the UK, taking place live next December with a $3 million prize pool. The first time a major PUBG MOBILE event has been hosted in the UK, this tournament will bring local fans a unique opportunity to see the very best skill that the world has to offer. This news comes ahead of this year's 2023 PUBG MOBILE Grand Finals in Istanbul.
James Yang, Senior Director of PUBG MOBILE Global Esports, announced the news during the opening ceremony of the 2023 PMGC Grand Finals, with the exact UK location to be revealed at a later date. This is the first time a major PUBG MOBILE event has been held in the country and the first in Western Europe since 2018.
The highlight of the PUBG MOBILE Esports calendar, the PMGC brings together dozens of teams from around the world to compete in the ultimate showcase of talent. This year's Grand Finals are taking place this weekend in Istanbul, Türkiye, where the final sixteen teams remaining in the competition will battle it out to become PUBG MOBILE World Champion.
Joining next year's PMGC in the top tier of PUBG MOBILE Esports events, as well as next year's midseason tournament in Riyadh, Saudi Arabia, is the PUBG MOBILE Global Open (PMGO), which will take place in Brazil throughout March and April 2024 and feature a $500,000 prize pool.
New Year's Eve at Harrah's Cherokee Casino Resort and Harrah's Cherokee Valley River Casino and Hotel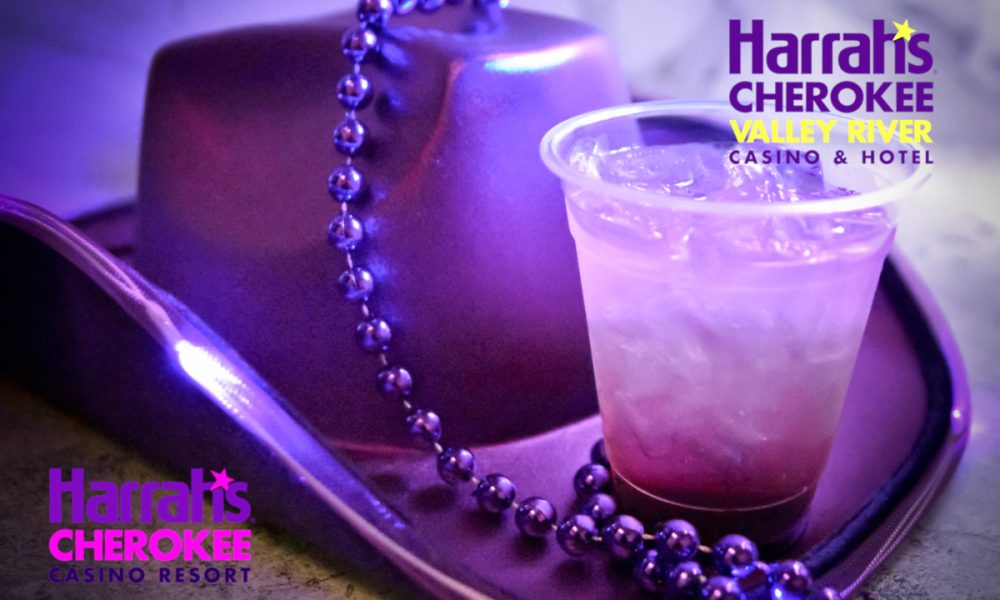 Meet Us At Midnight at Harrah's Cherokee Casino Resort in Cherokee, North Carolina, and Harrah's Cherokee Valley River Casino and Hotel in Murphy, North Carolina, to start the new year in style.
With various exciting ways to enter 2024, Harrah's Cherokee Casinos offer the ideal holiday experience all within driving distance of Knoxville, Chattanooga, Atlanta and Asheville.
Harrah's Cherokee Casino Resort
Spin to Win: Chance to Win a Million – On December 31, 2023, drawings will be held hourly from noon to 4pm at Myst Bar for five lucky guests to win up to 12,600 in free play or $1,000,000 in cash.
New Year's Eve Party at Wicked Weed Brewpub – Wicked Weed will host a New Year's party with live music from 6pm to 2am from Kayla McKinney and late-night DJ Burr, food and drink, midnight ball drop, dancing and more.
Comedy Zone – Start the new year off laughing with comedian Kevin Lee at a 7pm or 10pm comedy show. The second show ends just before midnight, so stick around for a New Year's Eve countdown and toast. Purchase tickets at CherokeeComedyZone .com.
Myst Bar – Snag your New Year's Eve VIP package at Myst Bar. Packages include a bottle of champagne, front row seats to live entertainment at Myst Bar and party favors. Reservation link coming soon.
Party Like a VIP – At a special rate of $1,299, guests will receive a guaranteed hotel room on December 31 at the resort plus entrance to the VIP party complete with an open bar, live entertainment, buffet and giveaway items. Use group code NYE2023 online.
New Year's Eve Giveaways – To help ring in the New Year, stop by Myst Bar to receive a free festive necklace or hat.
Live Entertainment at The Cherokee – Enjoy live entertainment from pianist at The Cherokee hotel lobby from 2pm to 6pm then head over to Guy Fieri's Bar for 'off da hook' drinks and beats from the DJ until 12am.
Harrah's Cherokee Valley River Casino and Hotel
Roll Into a Million – January 1, 2024, drawings will be held hourly from 11am to 4pm at the promotions stage for six lucky guests to win up to 12,000 in free play or $1,000,000 in cash.
New Year's Eve Entertainment – New Year's Eve, enjoy an indoor light show from 2 pm to 1am along with live entertainment at the promotions stage from DJ Do It (2pm to 10pm) and Whiskey Rose Band (10pm to 12am).
New Year's Eve Giveaways – Prepare for the party on New Year's Eve with a free necklace and hats available at Caesars Rewards and Starbucks.
Specialty Cocktail – 'Midnight Fizz' featuring vodka, razzmatazz, blue curacao and starry available at casino floor bars.
Start 2024 with some fun by kicking off the New Year at Harrah's Cherokee Casino Resort and Harrah's Cherokee Valley River Casino and Hotel.
Blaze Roulette Chosen for Casino Barriere Montreux's GAMRFIRST Live Online Casino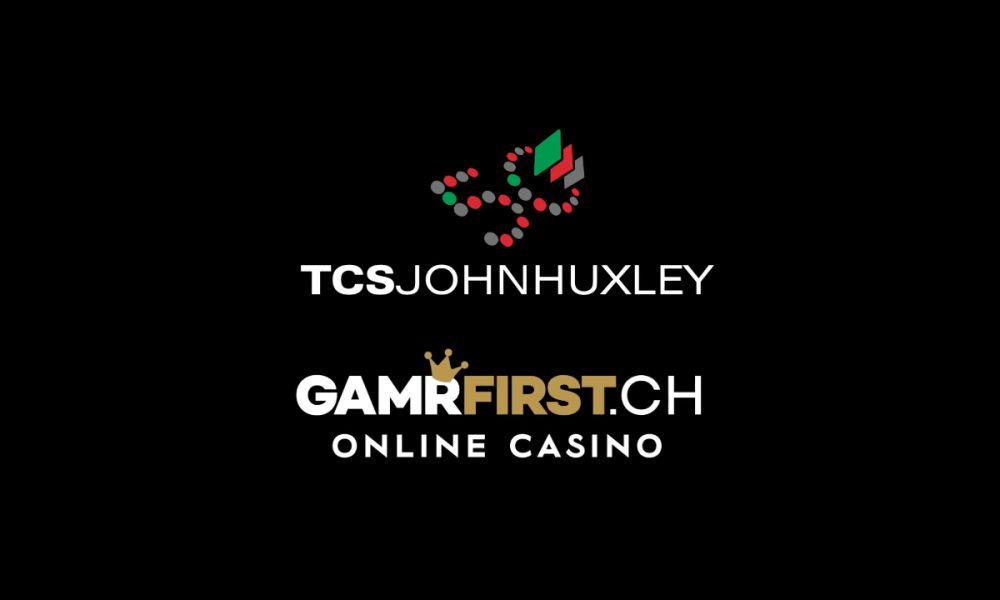 Recently installed at the beginning of November, TCSJOHNHUXLEY is proud to have been chosen to supply a Saturn Roulette wheel, Ora Grande display and its unique Blaze Roulette for Casino Barriere Montreux's first online live casino games. With stunning in-game animations as well as illuminating winning bets and pay-outs, Blaze technology gives players both in the land-based casino and online the chance to experience the thrill of the live game.
First launched at the beginning of 2022, Groupe Barriere's GAMRFIRST online casino platform offers Swiss residents the chance to discover a fun, high-end, responsible gaming experience along with excellent customer service and a live chat facility available seven days a week, operated by multi-lingual advisors speaking the country's three official languages.
"We are delighted to be featuring Blaze Roulette as our first step to bring online our land-based casino experience," the Director of GAMRFIRST, Clement Govinda, said. "The high impact animations add to the excitement of the game along with the ease of players seeing winning bets and payouts illuminated, making the whole experience enjoyable and seamless."
"We are very proud to be part of this innovative experience and would like to thank the Groupe Barriere head office and Casino de Montreux for their trust in our table games products and our team," the United Kingdom and Europe Managing Director for TCSJOHNHUXLEY, Nicci Smith, said. "We wish this venture every success."
As the industry's only patented table technology to illuminate custom video animations through the layout, Blaze Roulette features eye-catching energy efficient LED lights fitted below the surface of the gaming table that display unique 'attract sequences' and custom-themed animations while also highlighting winning numbers and pay-outs.
Also featuring baccarat, sicbo, Money Wheel and craps, the Blaze range has proven to be an exciting addition to any gaming floor and has been adopted extensively throughout the global live gaming market.
In combination with the industry leading Saturn Roulette wheel and Ora Grande winning number display, the Blaze product suite not only provides stunning graphics but it also increases security on the casino floor and assists dealers with game accuracy. Players and gaming staff instantly benefit from seeing winning numbers clearly highlighted and, with the improved visibility of these sections, pit bosses and security staff can easily monitor game procedures from a distance.