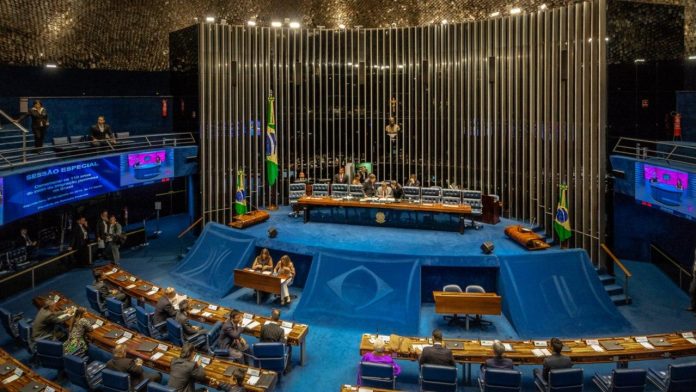 Brazil's Senate has passed a cryptocurrency law project that seeks to give more clarity and protect users from different cryptocurrency-related scams that have happened in the country. The project will now advance to the Chamber of Deputies, which will be responsible for debating and approving or rejecting this new project.
The project was elaborated by choosing different projects that were presented earlier by taking some parts from one, and some from another. Senator Flávio Arns, senator Styvenson Valentim, senator Soraya Thronicke, and federal deputy Aureo Ribeiro all contributed to the final text. This was announced by local media before, which informed the institution was taking steps to achieve the approval of a cryptocurrency law before the end of Q2.
While discussing the law project, rapporteur Iraja Abreu stated: "We advanced the discussions of the report so that we could here today finally vote on this matter of regulation of crypto assets… The central bank was constantly demanding Congress to position ourselves in relation to a regulatory framework that could understand the dimension of this new business environment."
The cryptocurrency law project approved by the Brazilian senate establishes the concept of cryptocurrencies and virtual asset service providers (VASPs), but leaves the faculty of naming the institution destined to oversee them to the Executive branch of the government. In earlier iterations of this project, this faculty was assigned to the Central Bank of Brasil. The executive branch of the government will be able to assign these tasks to an existing organization or create one just for this.
The subject of non-fungible tokens (NFTs) was left outside the scope of the regulation, with the regulation of these tools being left to another law project due to their special traits. However, the document does amend the penal code of the country to include a new crime, denominated "fraud in the provision of services of virtual assets, securities, or financial assets," with penalties going from imprisonment from two to six years plus fines.
The document also proposes tax benefits for cryptocurrency mining operations that use 100% renewable energies and become carbon neutral.
Powered by WPeMatico