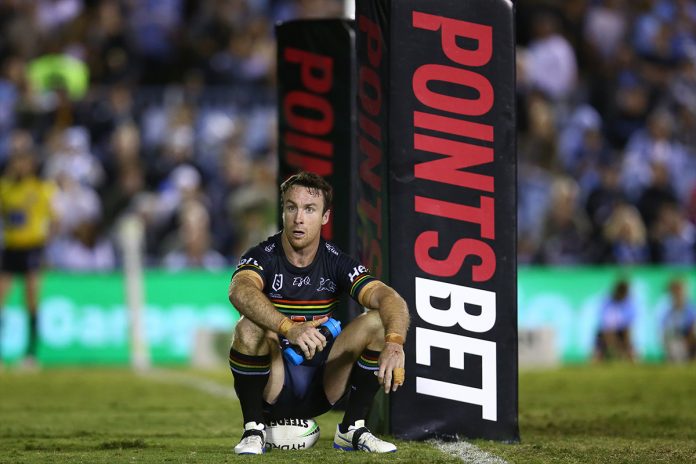 PointsBet, a premier global online gaming operator and the official sports betting partner of NBC Sports, has announced a partnership with NFL and college football analyst Chris Simms to create unique and authentic betting content for distribution across NBC Sports and PointsBet platforms.
Simms, who played eight NFL seasons following a four-year career at the University of Texas, will create sports betting content around the NFL beginning this week. He will offer in-depth film breakdowns on teams and players, offering greater insight for those looking to bet on NFL games and player props. PointsBet will also incorporate a weekly betting segment in the Chris Simms Unbuttoned podcast.
"PointsBet's philosophy is to work with the best talent in the industry, and Chris is the perfect addition to our team. With a presence across multiple platforms in the NBC Sports universe, he will help to develop up-to-date and entertaining betting segments that will reach beyond our key demographics. As the amount of in-play betting increases, today's users of the PointsBet app are looking for the kind of insight and information that someone with his experience can offer," Johnny Aitken, CEO of PointsBet USA, said.
"We're excited to have Chris' perspective and insight across our sports betting content. This is a great fit and opportunity to further engage viewers, given Chris' popular rankings and analysis of teams and players," said Will McIntosh, EVP, Digital & Sports Consumer Business, NBC Sports Next.
Simms provides analysis across numerous NBC Sports programs and platforms, including Football Night in America, the most-watched weekly studio show in sports. He also co-hosts Pro Football Talk with Mike Florio, Peacock Sunday Night Football Final with Kathryn Tappen, and is the host of Chris Simms Unbuttoned, an NFL and college football program exclusively for NBC Sports' digital, social and audio platforms.
Powered by WPeMatico