Lithuanian Govt to Switch Land-based Gaming taxes to GGR-based Regime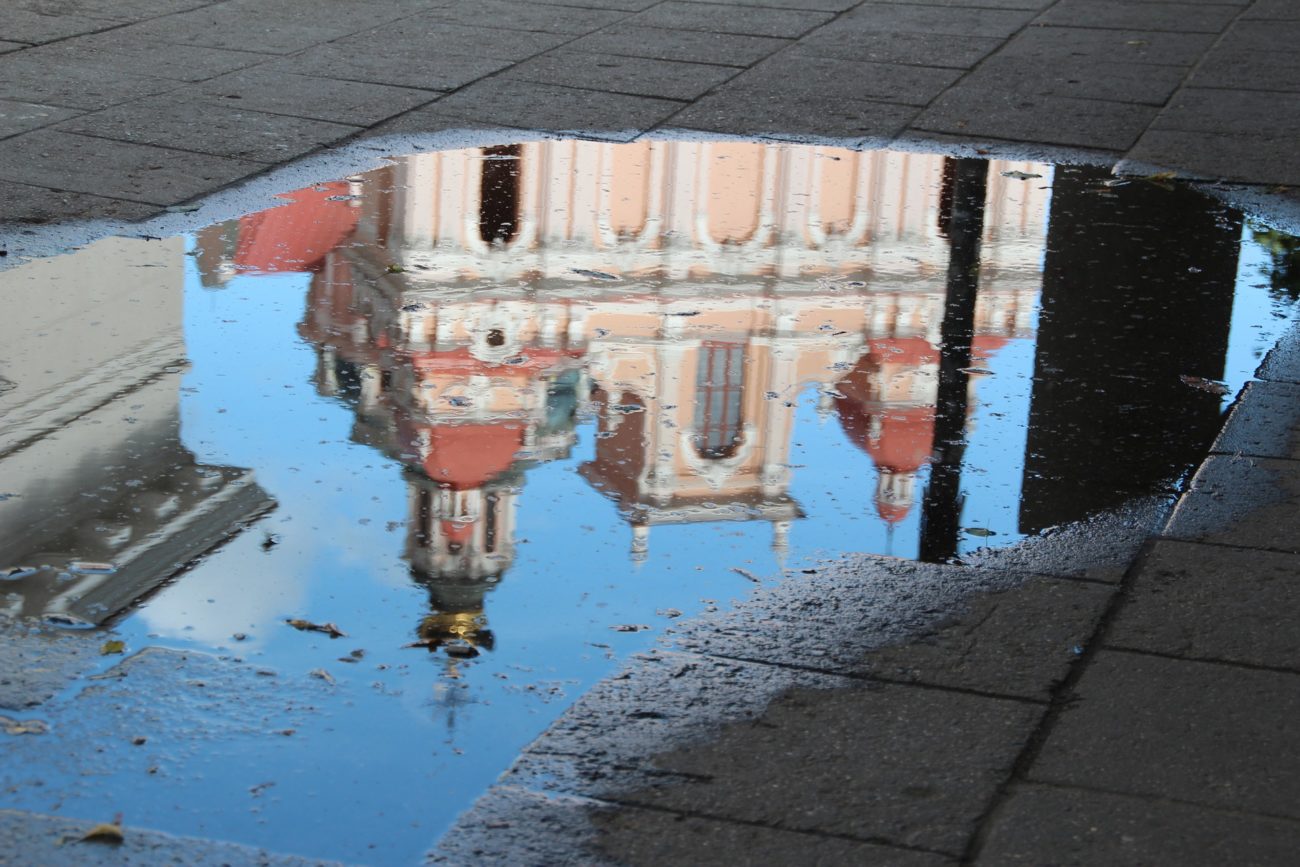 Reading Time:
< 1
minute
The Lithuanian government has introduced a new bill that would tax land-based slots and table games based on GGR, rather than a fixed fee per table or machine.
The bill was proposed by the country's Ministry of Finance, and will now be put towards the Seimas, which may vote it into law.
Currently, for land-based slot machines and table games, operators must pay a fixed fee based on the number of machines or tables they operate. That fee is €260 per month for a Category A slot machine – which has unlimited winnings – €130 per month for a category B slot machine – where stakes and winnings are limited – and €2300 per month for a gaming table. Other forms of gambling are taxed based on GGR.
The government noted that under the current system, the worse an operator was performing, the higher an effective tax rate it would pay as a percentage of revenue, making the system highly regressive.
However, with the draft law, land-based slots and table games would be taxed at 18% of GGR.
"So far, we are seeing tax inequalities in the gambling sector. Currently, a gambling business pays a flat fee, not a percentage of the revenue generated," Minister of Finance Gintarė Skaistė said.
"We want a clearer, one-size-fits-all taxation system that is fairer: in the months of higher turnover, businesses would pay more, in lower months they would pay less. At the same time, the new procedure will increase the transparency of the gambling sector and ensure fairer taxation," Gintarė Skaistė added.
Powered by WPeMatico
ZBD partners with Fumb Games to integrate Bitcoin rewards into SpaceY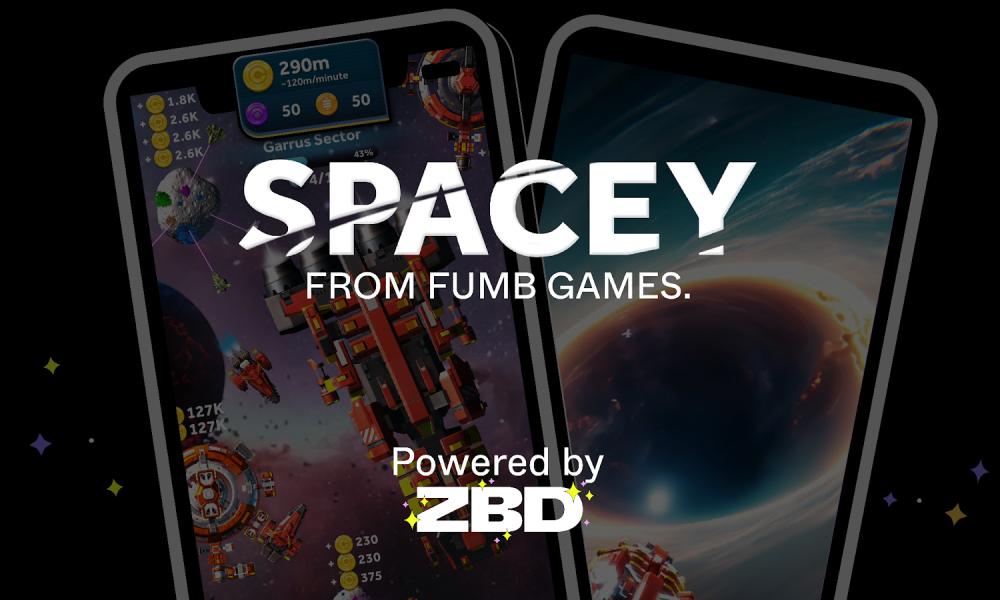 ZBD, a leading fintech company that offers instant Bitcoin rewards for gamers and developers, today announces its second integration partnership with idle mobile game developer Fumb Games, which sees the developer integrating Bitcoin rewards into its idle space game, SpaceY.
SpaceY has been available on app stores since 2019. With ZBD's Bitcoin Lightning integration, players can continue their mission of mining resources, upgrading their mothership, and uncovering the secrets of a distant galaxy, while now earning real-money rewards. These rewards come in the form of 'sats', small pieces of Bitcoin which players will collect as they navigate the galaxy.
The integration is powered by ZBD's plug-and-play API which allows developers of all sizes to smoothly integrate Bitcoin Lightning rewards into their games, with zero friction. By sharing revenue with players, developers such as Fumb Games can reach new audiences and boost retention.
Christian Moss, Head of R&D at ZBD, commented:
"The SpaceY ZBD integration builds on the tremendous success of our initial partnership with Fumb Games' Bitcoin Miner. The SpaceY integration is yet another clear demonstration of how developers and publishers can easily integrate our API into games, thereby injecting a new lease of life into existing gaming content. It means gamers have a new dynamic of earning whilst they idle-play, and developers and publishers have another powerful tool to retain and acquire new users, and therefore additional revenue streams."
Paul West, CEO and Founder, of Fumb Games, added:
"Just as with Bitcoin Miner, SpaceY is a game designed for maximum enjoyment, irrespective of whether you're a Bitcoin enthusiast or not. The success of our initial partnership with ZBD,  onboarding over one million players to Bitcoin Miner in 2023, serves as a testament to our commitment and propels our ambitious strategy to welcome ten million players in 2024."
The integration of ZBD's Bitcoin reward technology into SpaceY builds upon ZBD's prior success with Fumb Games' Bitcoin Miner which increased the game's 30-day user retention by over 10 times. As a result, Bitcoin Miner now boasts over one million players and has been labelled as one of the biggest play-to-earn games. Players can download the ZBD app from Google Play and the App Store.
THNDR Releases Infrastructure for Limitless Wagering, Disrupting $95B Online Gambling Market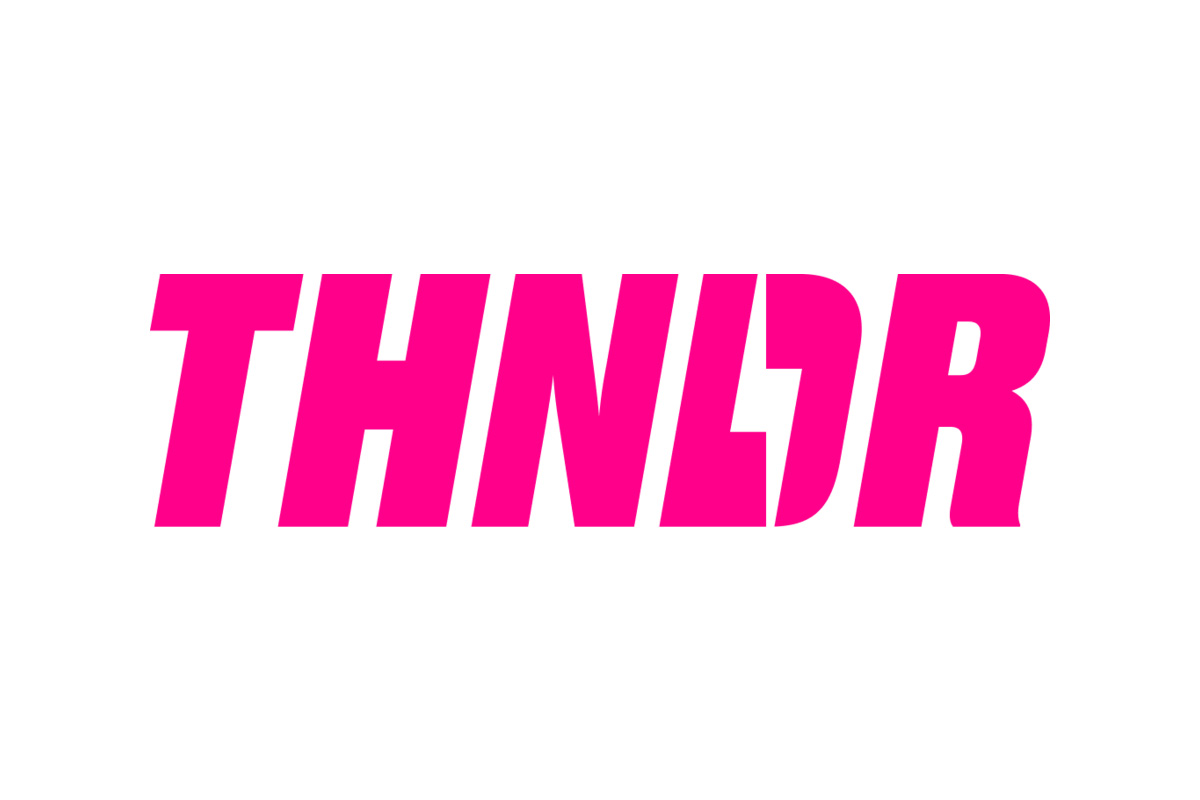 THNDR announced its newest product, Clinch, an API that enables instantaneous, borderless, low-fee, peer-to-peer wagering using the Bitcoin Lightning Network. Created in response to the pain points of traditional competitive gaming platforms – including high buy-ins, cashout thresholds, slow payouts, and regional restrictions – Clinch makes global, limitless wagering a reality.
Targeting the $95B online gambling market, the Clinch API allows partners, such as online casinos, sports books, and competitive gaming platforms, to integrate global, high-frequency wagering without the restrictions, high fees, and slow processing of traditional gaming providers. Clinch is a revolutionary monetization tool for game developers and other businesses navigating ever-changing app store and developer platform policies.
Current competitive gaming typically enforces high buy-ins, often requiring users to deposit $20 or more to begin gameplay. These thresholds are untenable for the majority of global users, especially in emerging markets and developing regions, unable or unwilling to deposit such high amounts of funds. Clinch's wagering rails make it possible for users to enter wagers for as little as one satoshi (1/100,000,000th of a bitcoin). Clinch not only opens the door for users globally, it also allows businesses using the API to reach and monetize this global audience.
As of the announcement, users can test out Clinch in THNDR's portfolio of games, beginning with the cult-classic, Club Bitcoin: Solitaire, which reached #21 in the App Store and is the highest ranked bitcoin game of all time. Users can place a wager (in bitcoin) on a game of Solitaire against friends, and funds will be paid out instantaneously, peer-to-peer.
Select partners are currently testing out early API access and users should expect limitless Clinch wagering in an endless supply of games. Expanding the Clinch suite of offerings outside of skills-based wagering, THNDR is working with sports-betting and gambling companies to make high-frequency wagering globally accessible and more efficient while elevating the integrity and overall quality of the gameplay.
How it works: Clinch allows users to place wagers directly with peers, for exactly the desired amount – no upfront deposit required. Wagers can be placed for as little as one satoshi, or 1/100,000,000 of a bitcoin, and there is no upper limit on the wager size (although early Clinch versions will be capped as the tech is tested in production).
While similar wagering and betting innovations have been tested on other blockchain protocols, these are fraught with security vulnerabilities, negligent token issuance, centralization, and have garnered regulatory scrutiny. In light of the recent $41.3M hack of the online crypto casino and sports betting platform, Stake.com, Clinch offers a welcome alternative by giving users complete control of their funds. THNDR is the first company to launch a consumer wagering product and API on Bitcoin's Lightning Network.
Users can now test out early access, wagering bitcoin in near real-time, PvP Solitaire matches. Initial rollout is invite-only but users can sign up for rolling waitlist access. Developers interested in integrating the Clinch API can visit api.clinch.gg for API documentation and access.
THNDR is a gaming infrastructure company focused on building products that enable competitive, connected play, frictionless rewards, and borderless wagering. THNDR's newest product, Clinch, leverages the Bitcoin Lightning Network to enable instantaneous, depositless, peer-to-peer wagering.
Utilizing Bitcoin Gambling Strategies and Systems for Profitability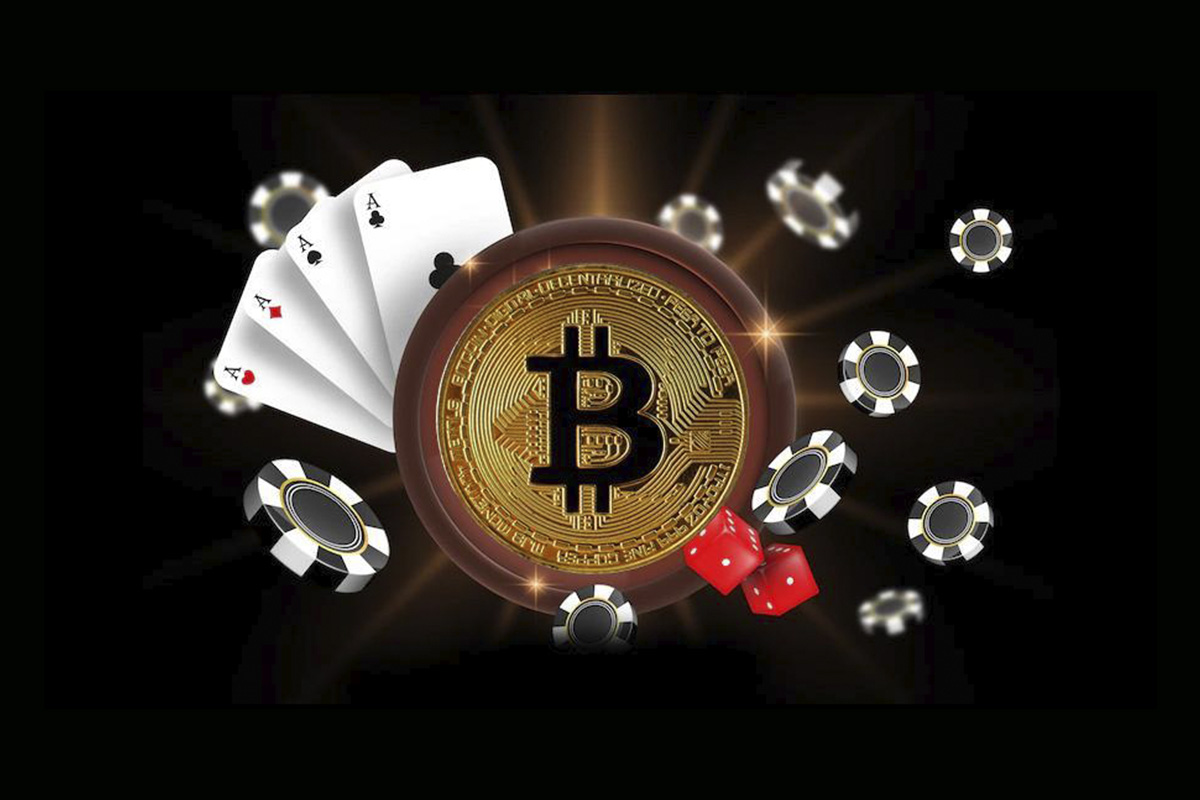 Bitcoin gambling is quickly becoming more popular than traditional online gambling. Faster transaction speeds, anonymity and better transparency are some of the reasons why new players prefer gambling with Bitcoin and why veteran gamblers are gradually migrating to crypto casinos.
Despite all the risks associated with it, gambling is fun and entertaining, which is how the majority of players see it. For the rest, though, gambling is all about making a profit.
In case you happen to be one of the latter and are looking for a way to earn money from gambling, you should know that having a gambling strategy or a system in place is essential, especially if you gamble frequently.
The good news? We've got just that for you.
To help you get started, we've prepared some of the most popular strategies used by experienced casino players. We will show you their pros and cons, help you pick a strategy that suits you the most, and even give you a few tips on how to manage your bankroll and gamble responsibly.
Understanding Bitcoin Gambling Strategies and Systems
Bitcoin gambling strategies are designed to maximize players' chances of winning in various games of chance and are most often used when betting on sports or playing casino games.
Unlike some strategies that are based entirely on luck and won't get you far in life, skill-based strategies utilize risk management principles, probability, statistical analysis, and many other models and principles that make them much more reliable than luck-based strategies.
However, before you get ahead of yourself, make sure to remember that no gambling strategy is foolproof. Even though skill-based strategies are backed up by math and probability, luck still plays a major role in casino games, and you should prepare yourself for both wins and losses.
While a good tried and tested gambling strategy may help you make a profit and minimize your losses, gambling is inherently unpredictable, and no strategy will help you win all the time, so be wary of systems that promise you riches.
Despite that, no strategy is the same and some strategies are used more often than seasoned punters and gamblers simply for performing better than the rest.
Popular Bitcoin Gambling Strategies
Believe it or not, there are dozens of betting strategies you can use for playing in a casino or sports betting. However, before you decide on which strategy you should use, there are several different aspects you should consider.
First things first, you should know that most strategies are designed for specific games. For example, the Martingale strategy is most often used in roulette or blackjack, while strategies like value betting are popular among sports bettors and poker players.
Granted, while you may use any strategy however you see fit, chances are the strategy won't be as effective.
Similarly, you should keep in mind that some strategies are better suited for smaller budgets while others require you to have a hefty bankroll in order to make the most of the strategy and push through a series of unfortunate bad beats.
With that in mind, here are some of the most popular strategies often used by gamblers.
D'Alembert Strategy
D'Alembert strategy is ideal for even money wagers. Because of that, D'Alembert's strategy is most often used at the roulette table.
The idea behind D'Alembert's strategy is that red should come up around the same number of times as black during a roulette session, so you should either finish the run dead even or make a profit. In theory, at least.
To use D'Alembert's strategy, and many other betting strategies, the first thing you should do is determine your base unit size. The unit size depends entirely on your budget, and it can be $1, $5, $50, or any other amount. It can also be a percentage of your entire bankroll.
Once you have your unit size, the next step is to simply begin a cycle and stake one unit when placing a bet.
In case you made a losing wager, you should increase your next bet by another unit. For example, if your unit size is $5, you should bet $10 the next time. If you lose again, you should add another unit size to your previous bet, meaning your next bet should be $15.
If you win, you should decrease your current wager by one unit size. If your previous wager was $15, the next time you bet you should stake $10.
That's it—that's all there is to D'Alembert's betting strategy.
Paroli Strategy
Paroli betting system is most often used in roulette and blackjack. The idea behind this system is that wins and losses should, technically, come in streaks, and the goal of Paroli's betting strategy is to land three consecutive wins in a row, all whilst doubling the wager whenever you land a win.
As is the case with D'Alembert's strategy, you should begin the cycle by betting a single unit on an even money outcome, such as black or red at the roulette table.
In case you make a losing wager, simply make another bet and stake a single unit.
If case your first wager is a winning one, you should double your current wager, meaning you should bet two units.
If your second wager is a losing one, you should revert to betting a single unit. However, in case you land a winning wager, you should double your current wager once more, meaning you should bet four units.
After your third wager, you should reset the progress and begin a new cycle by betting a single unit, regardless of whether you won or lost the previous bet.
Martingale Strategy
The Martingale system is another even money betting strategy, making it ideal for roulette betting.
The idea behind this strategy is to double your initial wager each time you lose a bet. By continuously doubling your initial bet, you should recover any previous losses once you land a winning bet, and also make a small profit.
To use Martingale's strategy, you should start your cycle by betting a single unit on either red or black.
In case you lose your wager, double your bet. For example, if you bet $1 and lost, you should bet $2 next. In case you lose again, bet $4, then $8, then $16, and so forth. You should keep doubling your wager whenever you lose a bet.
Once you land a winning bet, reset the cycle and bet a single unit once again, which would be $1 in this example.
Assessing the Pros and Cons of Bitcoin Gambling Strategies
As we mentioned earlier, no betting strategy is foolproof, and even though these strategies make perfect sense in theory, the reality may be much more different.
For example, the Paroli system has minimal risk to it, since you're increasing bet size with every win and the money you win from betting, rather than dipping into your own bankroll. It can also net you maximum profits if you manage to land three consecutive wins.
Unfortunately, that is not always the case, and you may lose a lot of money trying to land three consecutive wins and decide to call it quits.
On the other hand, Martingale is easy to learn and even easier to apply. It can help you recover from early losses, but at the same time, it is also significantly riskier than the Paroli system. Not only that, but it can quickly deplete your bankroll with just a few bad beats.
When it comes to D'Alembert's strategy, this system is fairly balanced—it is a tad riskier than Paroli's strategy but not as aggressive as Martingale's system.
However, the D'Alembert system doesn't improve your odds at the table, meaning you will be facing the same house edge as usual, and you might struggle to make a profit in the long run.
Each of these strategies has its own pros and cons, and which one you should use depends on your bankroll and your play style.
The good news is that there are plenty of other strategies out there, and if you would like to explore your options, some of the most popular ones include strategies like the Andrucci system, Fibonacci's strategy, value betting, Oscar's Grind, and Labouchere's system.
Developing a Personalized Bitcoin Gambling Strategy
Once you have a good understanding of some of the most popular and effective gambling strategies, it will become significantly easier to pick a gambling strategy that suits your bankroll and play style the most.
Of course, you don't have to stick to a single strategy. If a particular system is not working out for you, you can evaluate your previous records and select a new strategy that might be a better fit.
Similarly, you can also find inspiration from one or even a few strategies we included and develop a personalized strategy that caters to your needs.
To do that, the first step is to identify your personal goals. After that, you should take personal preference, bankroll, play style, and risk tolerance into consideration and develop a strategy that is unique to you and quite possibly even more effective than the strategies we provided.
Tips for Implementing Bitcoin Gambling Strategies
Apart from the strategies we mentioned, there are several other aspects you should master that will help you make a profit in the long run, one of which is bankroll management.
So, what is bankroll management exactly, and how does it work? More importantly, why is it important for gambling?
Bankroll refers to all the money you set aside for gambling, and it can be a weekly or a monthly amount. Many of the strategies require you to bet flat unit sizes or small percentages of your entire bankroll—the amount you should wager per bet depends on how aggressive your playing style is, and your budget.
As far as bankroll management goes, think of it as a long-term strategy designed to help you minimize your losses, resulting in an overall profit. Simply put, it is how you manage the money you use for gambling.
In addition to bankroll management, you should carefully select the game you want to play at a casino—pick a game with favorable odds and a low house edge.
Of course, make sure to understand the rules inside and out, so that you can make the most of any strategy you decide to use.
Lastly, make sure that you are gambling responsibly. Even though leading online operators regularly advocate for responsible gambling, a good chunk of that responsibility falls onto players as well.
In other words, bankroll management is only as good as your discipline. Strategy or not, bad streaks happen to everyone, so you should try your best to always stay levelheaded. Instead of betting with emotion, make sure that every bet you make is practical and well-calculated.
The Wrap Up
Gambling strategies are a must-have for anyone serious about gambling and any players who plan to make a profit from gambling.
While we have mentioned only a handful of strategies in our guide, you should remember that you are not limited to a single strategy. Instead of sticking to one strategy, you can always mix things up a little and find a strategy that works the best for you, your playstyle, and your bankroll.
The most important thing is to make sure you always stick to your budget. Gambling is inherently risky and everybody loses, even seasoned gamblers. No matter how effective your strategy is, you are always at risk of suffering a bad streak and losing money.
Therefore, it is extremely important that you gamble responsibly—bet only with the money you can afford to lose, don't chase your losses and make sure you stop and take a short break if gambling is affecting you negatively.