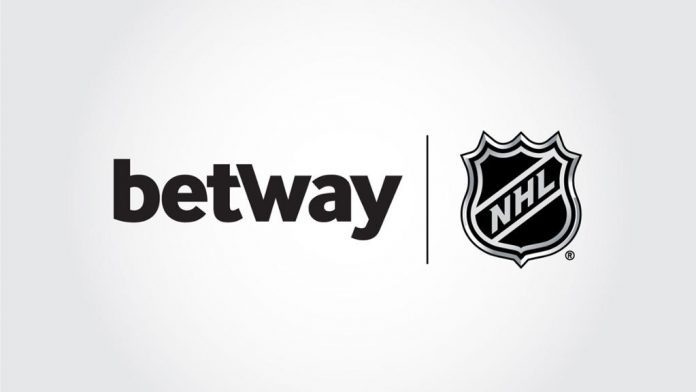 Betway, the premier online sports betting brand of the Super Group, has entered into a multi-year U.S. partnership with the National Hockey League (NHL).
This new deal makes Betway an Official Sports Betting Partner of the NHL and represents the brand's first sports betting partnership with a North American professional sports league.
Betway will receive significant brand exposure on a global basis via a corner in-ice brand position and camera-visible dasher board. These signage placements will be for all games of the 2021 Stanley Cup Playoffs and 2021 Stanley Cup Final and will continue throughout the duration of the partnership. Betway will also receive a corner in-ice brand position at NHL tentpole events, including the NHL Winter Classic, NHL Stadium Series and NHL All-Star Weekend.
"This deal strengthens our strategy to expand our global customer base by partnering with the biggest leagues in the most popular sports around the world. Tens of millions of viewers will see the Betway logo on the ice for these prestigious games as we make ourselves known to a new audience in the U.S. and beyond," Neal Menashe, CEO of Super Group, said.
"It's an incredibly proud moment as we announce our first North American sports league partnership with the NHL. Starting with the Stanley Cup Playoffs, the Betway brand will receive major exposure to sports fans around the globe and that will continue at other NHL tentpole events throughout the calendar, which is hugely exciting for us," Anthony Werkman, CEO of Betway, said.
"The Stanley Cup Playoffs is the most exciting two months in sports and delivers a tremendous opportunity for fan engagement on a global basis. With the sports betting category continuing to evolve at a rapid pace, we're thrilled to launch our new partnership with Betway at this very exciting time of our season. Betway has a very aggressive growth strategy and are an ideal partner to engage with our avid fan base," Keith Wachtel, Chief Business Officer and Senior Executive Vice President of NHL, said.
The partnership provides Betway with rights to use NHL marks, logos, and official designations designed help create authentic NHL fan and consumer marketing programs. Additionally, Betway will have access to a full portfolio of NHL-controlled media assets throughout the term of the partnership.
Powered by WPeMatico