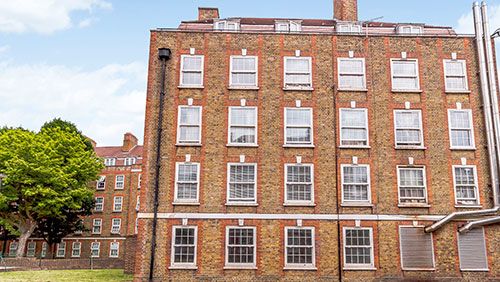 House raffle company will award newly renovated, £500,000 two-bed London property in latest draw even if ticket threshold is not met
Raffle House has become the first house raffle competition operator  globally to guarantee a property as the top prize ahead of its current draw.
A newly renovated £500,000 two-bed apartment in East London will be awarded to a lucky winner when the competition closes in July this year.
Raffle House will also cover Stamp Duty and legal fees, with tickets to the competition costing just £10 each.
With around half of the required tickets already sold, the odds of winning are incredibly favourable. The draw date may be brought forward if the ticket target is met before the closing date of 31 July.
Raffle House has already awarded a life-changing cash prize for its first draw when Lois Wright took home a cheque for £173,012.93 in August 2019.
Since then, a further 22 lucky weekly prize-winners have scooped £1,000 each via Raffle House's guaranteed weekly £1,000  giveaways, which entrants are automatically entered into when they buy tickets to the main property draw.
The first competition also raised more than £13,000 for homelessness charities Centre Point and Housing for Women.
Benno Spencer, Raffle House CEO, said: "We are delighted to guarantee the property for our current competition, becoming the first house raffle business in the world to do so.
"Doing life-changing things means taking big steps, and we're proud to be able to offer this amazing property to our customers for just £10.
"We are also maintaining donations to two very worthy homelessness charities, Centre Point and Housing For Women. We aim to raise £15,000 for our charities this time around.
"Guaranteeing the property establishes Raffle House as the leading house raffle company that does what it says it will do and awards properties to players."
TV property expert Sara Damergi (A Place in the Sun, Coast vs Country) has been working with Raffle House ahead of its second prize draw. She says:
"I'm so pleased to support Raffle House and its mission to become the number one house raffle operator in the UK. This is such an interesting and fun concept especially when owning a home is now out of reach for so many.
"Guaranteeing the property as the main prize for its current draw is an absolute first in the industry which is huge and means that one player will win a flat in London worth around half a million when the competition closes.
"If you have a spare tenner, buy a ticket to the competition – you have to be in it to win it!"