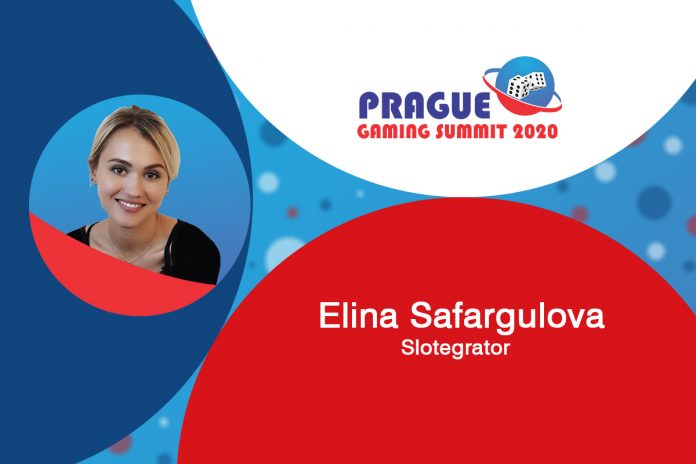 The 4th edition of the Prague Gaming Summit will take place on 6 March 2020 and welcomes leading operators, service providers and gambling industry experts from all across Europe.
On the 6th of March at the Prague Gaming Summit, you have the opportunity to dive into several subjects, among which also the "Gambling And Casino Games Via Social Media And Online Technologies".
As mentioned in earlier press releases, will bring a brand new format of speeches and more trending themes as it did in the early years.
Among the leading experts that will share their latest information, you have the opportunity to hear more about the sports betting industry from Daniele Alfonso – iovation 
For over 15 years Daniele has been at the leading edge of iGaming and Digital Marketing, helping operators to navigate the risks and customer experience challenges involved in safely transacting with customers in the digital channels.
From the early days, specializing in Customer & User Experience, then through the internet and digital marketing companies, using data assets and content to maximize the players' and users' journeys, and now with iovation Daniele continues the career theme of 'making the internet a safer place'. Daniele has helped hundreds of companies to realize and exploit their digital channels, enabling their customers to deliver service and experience excellence.
Daniele's expertise stemming from the years of experience with Flixmedia, Racing Post and now iovation has covered players authentication, omnichannel betting and Fraud Prevention. In an industry where abusers and fraudsters must be stopped while keeping the players' journey frictionless, Daniele's knowledge and understanding have been crucial to the client's projects and process success.
 Do not miss this unique opportunity to learn and networking with the leaders of the industry.
Order your Delegate Pass or VIP Package (Delegate Pass +Accommodation) now!
Here is a testimonial that has been left by Russell Mifsud, one of the attending delegates of the 2019 edition of Prague Gaming Summit:
"I thoroughly enjoyed attending the Prague Gaming Summit. The agenda was relevant, content was good and the caliber of speakers was excellent. I also welcomed the opportunity to catch up with some old faces and forge ties with new ones. Kudos to Zoltan and the team. I look forward to attending again next year."
Russell Mifsud
Gaming industry specialist
Associate Director at KPMG